Asuncion: A total of 50 taxis from the Professional Taxi Drivers Association of Asunción – APTA are connected to the new QR technology, a system developed by Bancard in Paraguay.
The innovation aims to improve service and give passengers more options in choosing which vehicle to travel in.
Taxis generally have a sticker on the back of the car's seat with a QR code that passengers can use to read it using their smartphones via the app of banks, financial institutions, or other companies providing the service.
Users who want to pay with a QR code need to have a mobile phone with the app from a company that already has this payment method. From there you can select this new option.
QR payments, along with other digital payment systems, are a tool for greater financial inclusion with broad benefits for all Paraguayans. It also enables people without bank accounts to use the new technology through digital wallets like Zimple.
This payment method favors health measures to prevent Covid-19, which allow people to make purchases and pay without physical contact. It also speeds up transactions in your stores and reduces cash consumption thus preventing potential infection.
Any formal business can have QR technology, from street vendors, stalls, craftsmen, boutiques, hairdressers, and motorcycle taxis to large retail chains.
Wochenblatt / Economia Virtue
The purpose of this service is to increase the news' value and establish a smoother connection with the readers. Comments must be adapted to the topic of the article. Commenters are solely responsible for the content, which must be clear and realistic. Bad words, personal insults and racism will not be tolerated.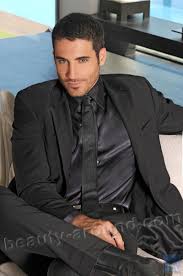 "Certified tv guru. Reader. Professional writer. Avid introvert. Extreme pop culture buff."