21.10.2021 – 14:46
NeuroSys GmbH
Ulm (ots)
With Emendia MS, a new type of application is available to support treatment in multiple sclerosis, which for the first time provides a detailed overview of the symptom course of MS. Emendia MS was developed by NeuroSys in Ulm and provides comprehensive functionality to support treatment as well as to evaluate data recorded by the patients themselves. In addition, Emendia MS, in collaboration with healthcare company Roche, is introducing for the first time in Germany Floodlight® MS, a technology that enables the objective measurement of motor and cognitive functions.
Emendia MS was developed as a state-of-the-art medical product of the latest generation of technology and is a CE compliant smartphone application that provides patients with extensive options for documenting information about their personal well-being and medical inquiries for Personalized Severity of Disability Assessment (EDSS) and Fatigue (MFIS), as well as specialized scientifically based articles on sclerosis multimeter. In addition, users can take objective measurements of cognitive and motor skills using the Floodlight MS technology developed by Roche specifically for MS patients, and which is integrated into Emendia MS.
As a basis for improved self-assessment, Emendia MS displays graphically recorded values ​​over time and thus helps patients better understand their disease. Dr. says. Michael Lange of NeuroSys. "Emendia MS can help identify disease activity faster and support treatment management. Combining self-perceived well-being logging options with data that was objectively measured with Floodlight MS in one app makes Emendia MS unique."
Emendia MS was developed with patients to make the application easy to use and enjoyable for those affected. "People should benefit from the highest level of comfort, safety, and innovative medical technology for their health and enjoy the long-term use of their medical application," says Martin Meyer, MD, NeuroSys. "With Emendia MS, we want to focus on patients and promote patient sovereignty, health literacy and commitment."
At the request of the patient, data from Emendia MS can be shared with the treating physicians. Medical staff receive a detailed overview of their patients' MS symptoms via an online portal. DocCheck login integration, which most doctors already have, provides convenient and free access to medical professionals.
The new Emendia MS app can now be downloaded from stores and the Emendia MS web portal is available for clinicians https://portal.neurosys.de/ to get rid of them. An activation code is required to activate the application, which the attending physicians can create for their patients in the web portal.
NeuroSys GmbH company information: https://neurosys.de/ Roche company information in Germany: https://www.roche.de/ueber-roche/wer-wir-sind/ Roche Global Company Information: https://www.roche.com/about.htm
Media contact:
NeuroSys GmbH
phone. +49 (0) 731141153 57
Email: [email protected]
www.emendia.de
NeuroSys GmbH
son of corten
Marketing and Communication Digital Health
Email: [email protected]
phone. 0731 93 40 64 40
Roche Pharma AG
Faten Jaber
Head of Communications and Public Affairs Roche Pharma AG
Email: [email protected]
phone. +49 7624 14 4000
Original content from: NeuroSys GmbH, transmitted by aktuell news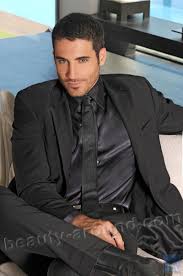 "Certified tv guru. Reader. Professional writer. Avid introvert. Extreme pop culture buff."