?? Starlink relies on thousands of low-earth satellites for internet services
?? Deutsche Telekom cooperated with Eutelsat
?? Starlinks satellite internet is still in its infancy
Starlink satellite internet service has started from Elon Musk's space company SpaceX in Germany. The service differs from other Internet providers in that instead of geostationary satellites that are tens of thousands of kilometers from Earth, it relies on many small satellites closest to Earth (about 550 km). This is to make it possible to provide people who live in hard-to-reach areas or rural areas with a fast and reliable internet connection.
Deutsche Telekom CEO praises Musk's ideas
As SpaceX founder Elon Musk stated in June, Starlink now has 69,000 users, but the technology visionary expects half a million users by the middle of next year. Deutsche Telekom realized that near-Earth technology offers great potential and many advantages over the Internet via traditional satellite or fiber-optic cable. At the beginning of this year, Deutsche Telekom's president, Timotheus Höttges, told Handelsblatt that he was in talks with Starlink about a potential partnership: ideas," says Höttges.

Deutsche Telekom cooperates with Eutelsat
Now it seems that the Internet company prefers to do what it does itself: for example, Deutsche Telekom announced at the beginning of October that it had teamed up with the French telecoms company Eutelsat on the topic of satellite Internet. The company announced in a press release that the EUTELSAT KONNECT satellite will be used to deliver "high-speed Internet via satellite." The joint display is due to start at the end of 2021, with tests already underway in flood-affected areas of Germany.

However, according to Andre Almeida, Managing Director of Special Clients at Telekom Deutschland GmbH, in no case should satellite Internet access replace fibre-optic connectivity: "Our expansion in optical fibers remains one of the most important building blocks for digitization in Germany. […] Cooperation with Eutelsat is an ideal addition to our portfolio. This enables us to deliver broadband via satellite even in remote areas and in areas where there are currently no high-speed connections. "

Here, too, there are differences in Starlink technology. EUTELSAT KONNECT launched in November 2020 and has a capacity of 75 Gbit/s and delivers up to 100 Mbit/s to Internet users. However, the display is not valid worldwide, but can only be used for Germany and 14 other European countries due to the location of the satellite.

Starlink technology grows with every satellite
As stated on the Starlink website, users of the beta version, which can currently be tried in Germany, can expect "data speeds of 50 Mbit/s to 150 Mbit/s and response times of 20 ms to 40 ms," which is true , it can still vary in the experimental stage. However, the more satellites Starlink continues to put into orbit – the number of satellites planned is set to reach 42,000 – the more likely the speed will improve dramatically.
Finanzen.net Editorial Team
More news about Deutsche Telekom AG
Image sources: Cineberg / Shutterstock.com, ricochet64 / Shutterstock.com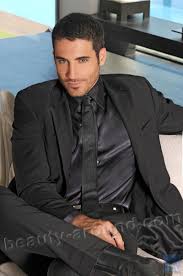 "Certified tv guru. Reader. Professional writer. Avid introvert. Extreme pop culture buff."