Is digitization an opportunity for more environmental protection? The majority of companies that participated in a recent study believe this – and stress that technology is important for pursuing sustainability strategies. But this is not enough.
Climate protection has become a social obligation that is not limited to companies. Instead, consumers expect companies to take climate goals into account in their strategic and operational actions and to play an active role in climate protection.
A study by the Bitkom Digital Association shows that most companies are aware of this. A survey of more than 500 companies showed that many of them even want to go beyond political goals. Digitization and the use of technology play an important role in this.
Climate neutral by 2030 or 2035 or not until 2040?
According to the survey, 45 percent of German companies want to operate in climate neutrality by 2030, and 15 percent even by 2025. Another 20 percent aim to be climate neutral by 2035 and 37 percent by 2040. 6 percent want Spend their time until 2045.
A quarter have already measured CO2 emissions to monitor goal achievement, and a third are planning to do so. More than a third are currently offsetting carbon dioxide emissions, and another third are planning to do so.
This is how important digitalization is to sustainable business
Overall, 75 percent of survey respondents see digitization as an opportunity for sustainability and climate protection. 21 percent consider them a risk to their company. However, this puts them in the minority: 89% of survey respondents believe that companies that invest in technology have an advantage in the long term.
Few strategies to further protect the climate
However, only 21 percent of those surveyed could demonstrate a strategy for sustainability and climate protection for the entire company. After all, 31 percent have such a strategy for individual regions and 37 percent are planning a sustainability strategy. Only 9 percent want to do without it.
Among companies that pursue or plan a specific sustainability strategy, 42 percent say digital technologies and applications play a major role. 27 percent attach great importance to them and 24 percent believe they are critical to success.
In total, this represents 93 percent of all survey respondents who rely on digitalization to protect the climate. For just four percent of those surveyed, digital technology "is not quite that important."
According to the study, no single company pursuing sustainability goals can do without digitalisation. This is clearly true: 77 percent of those surveyed have reduced CO2 emissions through the use of technology.
Cloud Computing, Internet of Things, Artificial Intelligence and Co – These Technologies Can Save the World
But what technologies are appropriate to contribute to sustainability and climate protection – regardless of whether they are already in use? 71 percent of survey respondents called it cloud computing. This makes sense: if servers, storage, and applications run from a data center, it will be more efficient than if every company maintains such an infrastructure.
52 percent of companies see the Internet of Things (IoT) as an appropriate way to conserve the environment. The more devices and machines connected to the network via the Internet, the more efficient energy can be saved.
51 percent believe in big data or analytics and business process automation. 47 percent emphasize the potential of video conferencing. For example, to avoid business trips or daily commute. 36% are convinced that artificial intelligence (AI) can contribute to the green management of their company – for example through smart building management or autonomous production processes.
What are companies doing specifically to combat climate change?
What climate protection and sustainability measures are the companies surveyed already implementing? 49 percent largely dispense with publications in order to save paper and conserve other resources. 47 percent bought energy-efficient devices, such as eco-friendly monitors or printers. 39 percent send employees wholly or partly to the home office. 28 percent of the workforce are allowed to use service devices such as smartphones or laptops in private.
Renewing IT for more climate protection?
Now in many companies there is a trend towards refurbished IT – that is, used smartphones and laptops that have been completely overhauled. However, the trend is still in its infancy: Only four percent of survey respondents rely on refurbished IT products — and only in individual cases. 13 percent are considering this in the future. Twenty-five percent considered refurbished IT but decided not to. 53% reject this trend.
However, 68 percent of those surveyed confirmed that innovative IT contributes significantly to saving resources and raw materials. 56 percent said that as many companies as possible should check if refurbished IT is an option for their business. 51 percent consider innovative IT to be an "important topic for the future".
Premium subscribers to the Bank Blog have direct, free access to reference information on studies and white papers.
Not an excellent reader yet?
Bank Blog Premium subscribers have direct access to all paid bank blog content (study resources, e-books, etc.) and many other benefits.
>>> Register here
New: Daily Ticket Studies
Want direct access to individual studies, but don't want to sign up for a premium subscription right away? Then your new study day pass is just right for you. It gives you direct access to all study resources for 24 hours.
>>> Buy a daily ticket to study
Bank Blog Service
The Bank blog regularly reviews a large number of studies/white papers for you and presents relevant studies here. As a private service, the search for purchase and download options will be performed on your behalf and you will be directed directly to the provider's website. As a premium subscriber, you support this service and reporting on the bank's blog.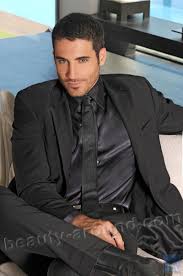 "Certified tv guru. Reader. Professional writer. Avid introvert. Extreme pop culture buff."