(Motorsport-Total.com) — The International Automobile Federation has closed a potential loophole and thus wants to prevent Formula 1 teams from using staff beyond their spending limits. In concrete terms, this involves the use of special departments outside of the actual teams that are suspected of being used to work outside the bounds of the budget.
Red Bull also has its own technology division
In recent years, it has become fashionable for key technical staff to work in separate departments on technical projects, but where they gain knowledge which is then fed back to Grand Prix racing.
Red Bull has its advanced technology division, McLaren has applied technologies, Mercedes has applied science and performance technologies and Aston Martin. So far, they have been successfully used in other projects such as road cars, yachts, racing bikes and other designs.
But after suspicions arose that some were tinkering with the system and using these departments to expand their knowledge of Formula 1 beyond the budget before offering that information to their teams for free, the FIA ​​stepped in.
In a technical manual originally written earlier this year but recently amended and put into practice, the FIA ​​made it clear to teams that they cannot return intellectual property from projects that operate outside of their Formula 1 operations and that allows a team to move on without that work involved. under budget.
What is in the new steering TD45
TD45 policy states that while teams are free to operate these specific project divisions, any intellectual property used by Formula 1 teams must be considered within budget, i.e. it may not be freely acquired from within the company.
In contrast, Formula 1 knowledge can still be freely transferred to technical departments, so that it can continue to be used for outside commercial interests.
This is how much team bosses earn in Formula 1!
Because of the budget cap, Grand Prix bosses' fees have exploded. We've delved into just how much Horner-Wolf really makes.
to the video section

The FIA ​​has not made any statement on the matter and when asked by Motorsport.com the teams with these administrations confirmed that they had previously worked fully within the regulations and would welcome clarification.
However, an insider in Formula 1 circles says the new directive has already brought about changes: "It's had an impact," she says. "Some were forced to act because they realized what they were doing was no longer permitted."
"But the hard thing is, they've been doing it since January 1st, so up until that point they had expenses that they now have to address and somehow make back."
Szafnauer draws attention to the vulnerability
The suspicion that teams are exploiting the use of Formula 1 personnel deployed outside of Formula 1 has been widespread since the introduction of the budget limit.
According to Alpine team boss Otmar Szafnauer, the larger teams have found ways to recruit staff that don't count towards the cost cap.
"I think some of the other teams, the bigger teams, are trying to exploit loopholes or better understand where there are loopholes or organizational changes you can make to put more people under budget," he said at the start of the season. "And we're not far away yet."
"They look at it like, 'I got rid of 100 people, but now I want to rehire them.' You can find jobs for them that either don't count as a whole person, do marketing or something, or work part time on a boat." .
The FIA ​​wants a more thorough investigation
The TD45's arrival comes as the FIA ​​will, according to multiple sources, look closely at teams' spending this year as part of an analysis of budget constraints.
Interview: Did Red Bull cheat on the budget?
Because of the budget penalty, Red Bull 2023 will have to get creative when it comes to development. Plus: This is all about the sales rumors about AlphaTauri.
to the video section

The board is said to have visited the factories in recent weeks to conduct a forensic analysis of their finances. It has been suggested that the most recent FIA compliance survey now contains a total of more than 100 questions – more than 12 months ago.
Red Bull was fined $7 million and cut wind tunnel time last year for allegedly going over budget in the 2021 Formula 1 season.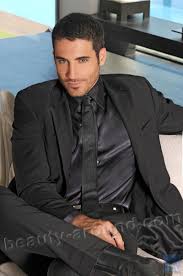 "Certified tv guru. Reader. Professional writer. Avid introvert. Extreme pop culture buff."