Humanities scholars are becoming more important due to the increase in technology. Work areas in public relations and human resources. Philosophers can make a greater contribution.
It should be an essay on the fact that the study of the humanities is not as useless as public opinion. An essay on the fact that philosophy is really in demand in the world of work and that you can make a living from it. Not an easy task, at least if you look around in Austria. The demand for philosophers is increasing in Silicon Valley. Companies like Facebook, Google, and Skype employ a number of the humanities. Artificial intelligence, the increasing automation of business processes and challenges in biotechnology not only bring technical advances but also many other ethical, social and political questions. Philosophers can answer them, they are trained to recognize problems and find answers to difficult questions. But did Austrian companies realize this as well?
The country's largest companies employ hardly any humanities scholars
If you look at professional platforms, you will find the philosophy of each company listed, but the philosophers are not sought after. Entrepreneurs do not see how to use human skills.
The voestalpine steel and technology group has about 49,000 employees worldwide, including about 30,000 skilled workers and about 10,500 technicians, according to company reports. "We primarily employ people with an emphasis on technology, IT and the natural sciences. The humanities play a minuscule role for us." This is also the case for Strabag. Although humanities scholars are employed, the focus of employment will be on graduates of technical (construction) courses. There wouldn't be many of these anyway. "As a technology group, we urgently need specialists in these areas for construction services in order to implement modern and complex construction projects," says Marianne Jäckel von Strabag. Many of the largest companies in Austria either do not wish to comment on the topic or cannot.
Humanities researcher in human resources, journalism, or marketing
Known opportunities for humanities graduates are in human resources, in the departments of journalism, or in marketing. Porsche Holdings and OMV employ humanities scholars here. "They have the ability to enter subject areas in a larger context and correctly convey them in terms of communication," says Uta Albrecht of Porsche Holding. However, a specific field of study is not crucial for a position. At OMV, there are no specific jobs with requirements for humanities scholars either. It is clear that an explicit knowledge of philosophy is not required anywhere.
Philosophy must definitely contribute to the world of work: When new technologies are developed, many philosophical questions emerge that must be taken into account as soon as possible in order to prevent or reduce potential harm and suffering, as did Bettina Bosman, associate professor in the Philosophy Department says. At the University of Salzburg. "Should the human genome be allowed to be manipulated in order to improve our offspring? This raises ethical questions and questions about the impact of technology and risk assessment."
Those who study philosophy do not necessarily become unemployed
In fact, unemployment among philosophy graduates is less than unemployment among business and law graduates. In March 2021, ten philosophers were unemployed in Salzburg, compared to 72 jurists. However, graduates find it difficult to find a job. "According to alumni, the biggest drawback of the philosophy course is the very low level of professional practical relevance during the training," according to AMS. Those who decide to study should better qualify elsewhere.
Like Barbara Fix. The 23-year-old is attending a Masters degree in Molecular Biology and is currently doing a semester abroad in the Dominican Republic. However, it was recorded in philosophy and Plato is discussed in symposia. What is its importance for the molecular biologist? "In a science as young as molecular biology, having a knowledge of the logic and philosophy of science or the ability to effectively deal with ethical problems is an advantage," Vicksel says. In their opinion, philosophy can be used in all areas of science. "Philosophy is a fundamental building block of science and I am trained to analyze information, debate and debate."
Philosophy does not only mean reading dusty books, philosophy can be relevant in practice. Or, as Bettina Bosman says: "Our world, shaped by technology and science, confronts us with a number of ethical and philosophical problems." It is time for works to recognize this and deploy philosophers where they do justice to their abilities.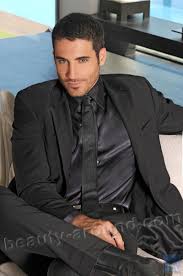 "Certified tv guru. Reader. Professional writer. Avid introvert. Extreme pop culture buff."