Dell Technologies
Long Covid: Supporting the search for digital twins
The i2b2 Transmart Foundation creates digital twins in collaboration with Dell Technologies using anonymous patient data. The goal is to research the long-term effects of Covid-19 and develop treatments tailored to patients and their needs.
About one in 20 people with Covid-19 experience long-term symptoms, ranging from extreme fatigue, poor concentration and headache to irregular heartbeat, fever and shortness of breath – suffering from Long Covid or Post Covid. Little is known about these long-term effects and why they affect some people even though the virus is no longer in the body.
Understanding and treating Long Covid
To closely investigate Long Covid, the US Department of Health's National Institutes of Health recently announced a four-year research initiative, and more than $ 1 billion. However, such research projects require very large amounts of patient data. In cooperation with the 4CE Consortium – an international association of more than 200 hospitals and research institutions around the world, including Germany – the i2b2 transmart Foundation is thus collecting data from Long Covid patients. Their identity is concealed before transport in order to protect the patient's privacy.
Dell Technologies also supports the i2b2 transmart Foundation in using large amounts of anonymous patient data for long-term research. Using modern infrastructure solutions from Dell Technologies, researchers use the data to create virtual patient models, so-called digital twins, in which they can simulate millions of individual treatment options. In this way, they want to develop treatments that are precisely tailored to suit their personal medical history and genetic predisposition.
With applications of artificial intelligence and machine learning for digital twins
Dell Technologies delivers the computing power and storage capacity required in a secure, isolated environment in which researchers use artificial intelligence and machine learning applications to create digital twins and experiment with therapies. This protected 'data envelope' is based on Dell EMC Poweredge servers, Dell EMC Powerstore and Powerscale storage systems, as well as VMware Workspaceone and Boomi integration services. Researchers can now collect, preserve and evaluate health data in this environment. In the future, however, they will also have the option to update their digital twins in real time using data from ventilators and vital signs monitors.
First, the researchers want to run tests, simulations, and analyzes for 70,000 patients in the environment created by Dell Technologies. However, up to 2 million digital twins could be created in the next four years.
"This project is an excellent example of how the global research and technology community is coming together to help people conquer a disease we don't fully understand," said Jeremy Ford, Vice President of Strategic Giving and Social Innovation at Dell Technologies. "Together with the i2b2 transmart Foundation, we use our experience and technology to create digital twins, exchange data, and run simulations and analyzes. The knowledge gained will help improve the treatment of patients with Long Covid disease."
Dr. Sean Murphy is a board member of the i2b2 Transmart Foundation. The AI-powered platform helps them use many new research findings for better care and accurate treatment for their patients. With digital twins, we are taking clinical research to a whole new level. "
This article comes from our partner portal The practical application of the work.
(ID: 47394624)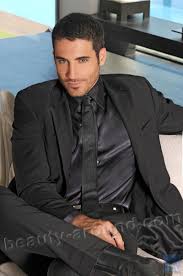 "Certified tv guru. Reader. Professional writer. Avid introvert. Extreme pop culture buff."