Discover Garonne technology: visit the Grenouillère Basin La Grenouillère rainwater storage basin and decontamination basin, September 19, 2021 09:00, Bordeaux.
Heritage Day 2021 La Grenouillère Basin for rainwater storage and decontamination. Free | When registering https://www.weezevent.com/cycle-suzanne-treister-jep-2021-visite-du-bassin-de-la-grenouillere
Sunday, September 19, 9 a.m.
Discovering Garonne technology: visit the Grenouillère . basin
*
Exceptionally on European Heritage Days, a visit to the Grenouillère Basin is offered as part of the Action Support Programme.
Have you ever wondered where the rain goes in bad weather? Do you know how floods are managed in the city?
Guest of the Bordeaux Metropole Public Art Program, British artist Susan Trister, has incorporated these issues into her reflection on the use of techniques associated with Bordeaux and its history. His work resulted in three creations, united under the title Ships of Bordeaux*.
One of the major achievements of the flood control system in major cities and the rainwater treatment system is the Grenouillère Basin, which is buried under the Grand Parc. With a diameter of 60 meters, a depth of 24 meters and a capacity of 65,000 cubic meters, it can store rainwater and also clean it thanks to the vortex effect in order to preserve aquatic environments.
A surprise guaranteed to discover this underground cathedral-like reservoir!
In cooperation with the sanitation service of L'Eau Bordeaux Métropole.
* Expanded discovery about Susan Trester! The ships of the Bordeaux triptych are available in three proposals:
• spaceship
Huge work to discover Quai Lawton, the No. 1 floating aquarium in Bordeaux
• Observatory Library / Science Fiction
At the observatory site in Florac, visits by registration: http://sirius-floirac.fr/visites-art-sciences/
• The Well / Technical Library
2021-2022 Construction site, Parc aux Angéliques in Bordeaux.
*
Sunday 19 September – 9:00 AM to 10:15 AM
*
free. Compulsory reservation. A valid health permit and wearing a mask is mandatory. Provide closed shoes. The visit may be canceled in case of bad weather.
La Grenouillère Stormwater Storage and Decontamination Basin 136 Rue Emile Counord, 33300 Bordeaux Bordeaux 33300 Grand Parc Gironde
https://cibul.s3.amazonaws.com/location40478493.jpg
The Grenouillère Basin for rainwater storage and decontamination is a major achievement of the urban community in Bordeaux, and is an integral part of the flood control system.
Credits: © M.Etcheverria for Bordeaux Métropole Free | Upon registration © JB Mengès – Bordeaux Métropole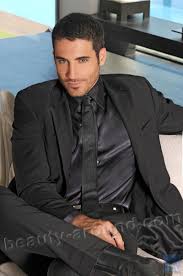 "Certified tv guru. Reader. Professional writer. Avid introvert. Extreme pop culture buff."