Haro on Gafa. Olympique de Marseille owner, Frank McCourt, was in Paris on Monday, June 21. The American made the fight against American tech giants his main hobby. The billionaire has provided $100 million to find a more secure alternative to personal data with the McCourt Institute, which will work in collaboration with Georgetown University in Washington and Sciences Po Paris on Project Liberty. A supposed irony is that over the next three seasons, Ligue 1 will benefit from Amazon cash for its TV rights.
Challenges – Why the interest in combating Gafa practices today?
Frank McCourt My family and I have benefited from American democracy for 5 generations. In recent years I have begun to worry about the foundation on which it is built. The conquest of the Capitol was for me unimaginable.
Everything is influenced by technology, even capitalism and democracy. The foundations of democracy are based on trust weakened by social networks and الشبكات fake news spread there. I am very concerned about these changes. Technology today is a big part of the problem. Technological solutions must be provided
In order to make an impact to make a difference tomorrow.
Read alsoFrank McCourt, the rebellious billionaire at the head of Olympique de Marseille
Isn't it too late when Amazon, Apple, Google and Facebook are among the biggest companies in the world?
Hope it isn't too late. Watching this and waiting is not a desirable option. I think a lot of people are aware of the problem with this oversimplification of work on social media and the devastating impact of society and surveillance capitalism. I hope people will want to see a different alternative emerge. If we don't do anything, we'll really be sorry we didn't. Technology needs a restart.
Is it realistic to want to come up with a more respectable global workaround for personal data with $100 million?
I imagine 100 million this is just the beginning. It is already a lot, but it will require more. This will help bring out some solutions. The big bosses in Georgetown and Sciences Po will find ideas and infrastructure. The idea is to invest in a new protocol. I hope new donations arrive. So the commercial ecosystem that we hope to create will receive new funding.
If Google, Apple, or Facebook wanted to donate money to this project, would they take it?
I don't think we have to make that choice.
Read alsoUnited States: The US Congress launches an attack on Al-Qaffam
For now, all this is still conceptual, what can this project lead to concretely?
We can imagine something where all uses of Web 2.0 will be used in this Web 3.0. The technology is available to be able to build this. People need to be aware of the attractiveness of the community where they control their data. It is a fairer and healthier model of society and a promise to make democracy last. As opposed to weakening it and risking its destruction. It's an open source project, it's something for the common good and for the community, not just another tech project.
On the one hand, you're fighting the Amazon in the world with this Liberty project. And with OM taking advantage of the rights to Amazon TV, isn't that a contradiction?
I am not against Amazon. I am against the way big tech companies operate. I will be the first to encourage them to solve these problems. It is not personal.
Wouldn't it be ideal to fight Gafa's monopoly on personal data and its massive profits?
If you look at the enormous wealth amassed by a few companies, there is a lot to share. I support the capitalist model but it is a matter of proportionality. It's like Monopoly. It is a game where everyone goes with the same chance of success. But it is not necessary that one person can keep all the hotels and the other owns none. We need a fairer system. This model of surveillance capitalism is untenable. It's extreme with a few people having all the resources and the rest having none.
Especially as the way social networks work amplifies and celebrates extremist positions. It is very harmful and destructive to our civilizations.
Read alsoBehind the rumors of the sale of OM, the wonderful businessman Mohamed Agroudi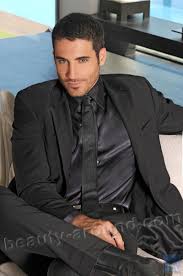 "Certified tv guru. Reader. Professional writer. Avid introvert. Extreme pop culture buff."