Financial service providers collect countless pieces of information when they enter a new client. But very few make reasonable use of it in overselling and cross selling. With the support of AI, it is very easy to create real value from customer data.
For financial services companies, onboarding new clients means one thing above all else: lots of paperwork. Proof of identity, address and income to comply with applicable EU AML/CFT regulations as well as to verify BaFin compliant customers are just to name a few. From passports to driver's licenses, electricity bills, bank statements and payment receipts, the list of required documents is long, especially for complex cases. As a rule, the relevant financial service provider scans and saves the submitted documents and links them to the customer's data record in its own system using a reference number.
But even though Video-Ident and Co. However, employees still have to do a lot of manual work. From manual checking of submitted information to creating cross-references for electronic documents, this not only means a lot of effort, but often also meaningless waste of valuable information. Stored in a central database, the numerous details of client documents can represent a tremendous added value for those in charge of marketing. In other industries, these inputs are analyzed and valuable insights are gained from details such as age, region, income range, and spending habits. However, in the scanned image files stored in financial services companies, only the so-called "flat data" can be found – that is, data without any meaning. Without the right context, this information is completely worthless and expensive IDC Even money.
Gain added value from documents
Smart technology enables financial services companies to make the most of data from customers on and off the plane. By identifying, extracting, and categorizing the unstructured inputs, the information and its associated context are generated. Artificial intelligence (AI) and machine learning (ML) aid in data mining, as the system selects and reads different fields independently – regardless of the type of document. The name and address of the energy bill can be identified as easily as the IBAN number on the statement of account. By inserting different files in a variety of formats, little by little the solution learns more and thus becomes smarter. For example, it can also recognize, read and assign information required for various financial products.
Context is an important factor in this data processing: AI and machine learning put each piece of information in context and thus give it sustainable added value. From a simple comparison by name between the account request and the pay slip submitted to checking the reasonableness of an application, many manual tasks can be automated. And even more is possible: if a document for a mortgage application is received, it can be linked not only to the customer's account details, but also to his credit balance, property details and property insurance information. By enriching information with context, financial services companies transform "flat data" into a three-dimensional treasure trove of useful information.
Focus on the customer, focus on the competition
Financial service providers using AI-based technology are taking advantage of unexpected opportunities in the marketing environment. What Google, Facebook, and Co. are doing. For some time and no longer uncommon in retail, he also works with banks: evaluate customer data in order to get to know them better and provide targeted offers. This understanding of customers includes entirely new sales opportunities that financial institutions do not currently use. In some cases, there is a lack of assurance that the lender will recognize the mortgage applicant as an existing customer. Regardless of the creditworthiness based on account information, most banks are mostly passive when it comes to their customers.
Reducing effort, saving time, and increasing efficiency are just superficial advantages of AI-based technology for data mining. Compliance is also useful when information is automatically processed in the setup process and enriched with context. In order to be able to use cross-selling options and increase customer satisfaction through personalized communications, financial service providers must increasingly rely on these innovative solutions. In light of the steadily increasing competition from fintech startups, established banks need to act quickly so as not to lose touch.
The challenges of preparing clients are clear to financial service providers. Automation solutions should reduce associated costs and make operations more efficient. But they can do a lot. Context-rich data opens up unsuspected growth opportunities that must be exploited now.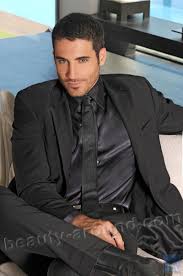 "Certified tv guru. Reader. Professional writer. Avid introvert. Extreme pop culture buff."