The seminar is held online and at the Essener Haus der Technik (HDT). The educational institution HDT is the organizer and presenter of the seminar, which can be attended both online and at the Haus der Technik itself. It gives a comprehensive overview of the energy transition and the complex relationships between the electricity, transport (mobility) and heat sectors. In addition to the areas of production / production, transmission and distribution as well as consumption. Moreover, technologies are introduced that enhance the coupling between sectors and enable more flexible consumption and generation. In addition to the change in the generation system (decarbonization), issues of supply security and provision of system services are considered.
Other questions the symposium aims to answer: What is the additional demand due to electricity in the areas of transmission and heat, how can classical oil and gas production be discussed, and what role does infrastructure play as a component of the entire energy transition? Therefore, the structure, functions and challenges of electricity networks, gas networks and heating networks are presented.
The seminar is aimed at professionals and managers, regardless of their professional experience, who wish to continue their education outside their main focus in order to gain a comprehensive view of the energy transition for future decisions and business options.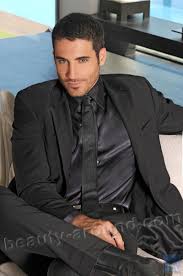 "Certified tv guru. Reader. Professional writer. Avid introvert. Extreme pop culture buff."