David Reger, CEO of Neura Robotics, wants to revolutionize robotics with his cognitive robotics. In a character interview, he reveals how he particularly moves…
Describe yourself in three words.
observer: Congrats. the win. Conscientiously done.
My wisdom/my life quote:
observer: Give the things that happen in life a chance.
Do you have a passion?
observer: I love technology – especially cars, to be perfectly honest.
Do you have a whim?
observer: I always have plenty of T-shirts and jackets with me so I can dress appropriately for every situation.
Where do you get the best ideas?
observer: In bed trying to sleep.
How do you relax after a long day at the office?
observer: I play with my kids but I'm only really comfortable when I'm working through my emails from today.
What is the one thing that you cannot do without in your daily life?
observer: Air to breathe and drink water.
And what should not be missing in your bag?
observer: My phone charger.
What is your favorite food and/or drink?
observer: I am Swabian! There is only one answer: lentils with sausage.
If you had one desire, who would you have always wanted to meet?
observer: myself as an old man.
Neura Robotics GmbH
Here you can find more about: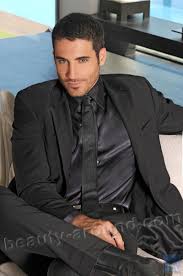 "Certified tv guru. Reader. Professional writer. Avid introvert. Extreme pop culture buff."