China's Supreme People's Court issued several guidelines that took effect on August 1 to slightly limit the use of civilian facial recognition. In a country where facial recognition technology is ubiquitous, news is transmitted by Washington Post, represents an unprecedented transformation.
Originally, a seemingly harmless court decision
It all started with a simple legal dispute over the annual zoo subscription of a law professor in Hangzhou, the capital of the Chinese province, located a few hundred kilometers southwest of Shanghai. On October 17, 2019, Guo Bing received a letter from Hangzhou Safari Park informing him that the zoo had decided to use biometric data, including facial scans, for annual pass holders.
in the same category
Didi denies her desire to leave the New York Stock Exchange
A decision that the law professor considers disproportionate and insecure and decides to take the case to court. In a country where facial recognition technology is sometimes used to pay in subways, hotels and shopping malls, Guo Bing is not the first to take such a step.
The conclusion of the first court at the end of 2020 was even more surprising because it proves to be correct. This was confirmed on appeal in April 2021. It ordered Hangzhou Safari Park to compensate Guo Bing and delete his biometric information. First, by the judges' own admission. In China, even then, the authorities tended to promote technological means to fight crime.
Only facial recognition is questioned in the private sector
During a press conference on July 28, Vice-Chairman of the Supreme People's Court, Yang Wanming, it was announced that the ruling in favor of Gu Ping should now become judicial law. Yang Wanming stated that " The public is increasingly concerned about the misuse of facial recognition technology ».
In China, several cases of data leakage about facial recognition technologies have already been identified. About the Vice President, It can cause great harm to the personal safety of individuals and the safety of property, and it can even threaten public safety ».
The vice president, in agreement with the Politburo, the Ministry of Public Security, the Ministry of Technology and regulators, announced a series of guidelines, applicable from August 1, for the use of facial recognition.
Now hotels, malls, airports, etc. will have to get their customers' consent before using facial recognition. The use of technology by companies should not go beyond the necessary framework, without further explanation. Businesses also need to protect data. Finally, a framework has been put in place to allow customers to take legal action if they believe their privacy is threatened.
Transformation in line with current Chinese policy
An impressive turnaround in line with the actions Beijing has taken throughout the year. After allowing its big digital companies to thrive with relative impunity for so long, China has decided to force them to better protect consumers.
According to Marshall Meyer, a China specialist who gave him an interview Washington Post, « For consumers, there is more privacy. But not much more than that He explains that the path Beijing has taken is to give The government, and it alone, has the right to collect and arrange an unlimited number of facial recognition data Faced with the scale of technology use in the Middle Kingdom, and the rapid implementation of new guidelines, companies will have to adapt quickly to avoid the risk of lawsuits.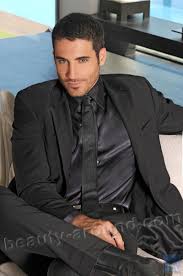 "Certified tv guru. Reader. Professional writer. Avid introvert. Extreme pop culture buff."