BioNTech has announced plans to develop the world's first mRNA-based malaria vaccine, potentially making a huge leap in the fight against a disease that still kills hundreds of thousands each year.
The German drugmaker made its successful Covid-19 vaccine with US giant Pfizer and plans to start clinical trials with a malaria prophylaxis dose designed with similar technology by 2022.
Regular vaccines work by injecting a weakened or dead copy of a germ into the human body to produce antibodies, but mRNA vaccines work differently. The new technology teaches cells to make a protein that triggers an immune response and teaches the body to fight infections in the future.
"The extremely high efficacy of two mRNA vaccines against the Covid-19 virus has shown the world how powerful this technology is against many diseases, including malaria," WHO chief Tedros Adhanom Ghebreyesus said last week.
Earlier this year, the team behind the Oxford AstraZeneca vaccine developed the first effective strike against the mosquito-borne disease with an efficacy rate of more than 75 percent.
The hope is that such vaccines can help reduce the massive and unnecessary loss of life in Africa each year. About 400,000 people die of the disease each year in sub-Saharan Africa, more than half of them under the age of five. Advances in treating the old disease have recently stalled.
Additionally, after a year of African countries struggling to get enough Covid-19 vaccines to immunize their populations – all of which are made overseas – BioNTech said after proper vaccine manufacturing facilities on the continent.
BioNTech said the company will self-fund research and initial production of the vaccine. Then he will turn to partners who support him with extensive experience.
Scientists have said that mRNA technology could "open the door wide" for the development of vaccines against many other life-threatening diseases.
BioNTech also plans to start a clinical trial to test a vaccine against tuberculosis in 2022. The organization also receives support from the European Commission, the Bill and Melinda Gates Foundation and the World Health Organization.
Protect yourself and your family by learning more about it global health security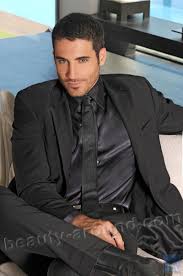 "Certified tv guru. Reader. Professional writer. Avid introvert. Extreme pop culture buff."