New government data shows that China alone accounts for nearly 84% of all patent applications related to blockchain technology around the world.
Although China categorically rejects cryptocurrencies, the central government in Beijing is fully committed to the blockchain technology associated with it. The country has been campaigning for the use of the blockchain on many levels for a long time. Accordingly, it is not surprising that most of the blockchain patents are registered in China.
Even President Xi Jinping has been aggressively promoting technology. In 2019, he called on the Chinese people and the country's economy to experiment with blockchain and promote innovations in this field so that the next industrial revolution could succeed.
As Cointelegraph reported, Chinese companies filed a total of 4,435 blockchain patents just one year after their president requested. Another study also shows that China alone registered nearly 60% of all blockchain technology patents from 2015 to 2021, placing the USA and South Korea in second place.
The new figures – that China now accounts for 84% of all global blockchain patent applications – were reported on Tuesday by Wang Jianwei of the Chinese Ministry of Information Technology. However, the period for which the patent application was filed has not been specifically specified.
Despite the high number of applications, only 19% of patents filed are granted later, according to the South China Morning Post. Notes.
It should also be noted that China is not necessarily known for its particularly high interest in decentralization. However, this is one of the fundamental characteristics of blockchain technology. A good example is the development of China's central bank digital currency (CBDC), the digital yuan, which the government does not want to abandon, preferring to go to the central alternative.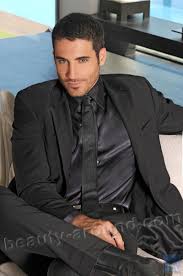 "Certified tv guru. Reader. Professional writer. Avid introvert. Extreme pop culture buff."