Pierre Duhout, Senior Vice President, TotalEnergies Lubrifiants at TotalEnergies (left) and Francesco Moreno, President of Valeo Thermal Systems Group (right) (Photo: Valeo)
In collaboration with French energy group TotaleEnergies, Valeo wants to develop a new way to cool electric car batteries. The partners recently announced the signing of a similar agreement. Here, an insulator developed by TotalEnergies It uses fluids that not only improve vehicle performance, but also help reduce carbon dioxide emissions.
The technology currently in use can only be used to cool the battery externally. However, TotalEnergies has developed an innovative dielectric coolant that can be in direct contact with battery cells. Valeo will bring its expertise in thermal systems to collaborate to find and build the best solution for integrating coolant into an electric vehicle battery – improving performance by adapting it to the right temperature.
"We are very excited to partner with the Valeo Group, with whom we share the same ambitions to accelerate the development of sustainable mobility solutions and achieve carbon neutrality."commented Philip Charlow, Senior Vice President of Oils and Specialties at TotalEnergies.
The research conducted under the agreement should enable Valeo to reduce the weight of the thermal systems used to cool car batteries – dramatically improving the overall weight, range and carbon footprint of electric vehicles. This also increases safety with regard to battery fire hazards, since dielectric materials do not conduct electricity and therefore do not pose a safety hazard.
In order to meet these requirements and address other challenges such as the comfort and efficiency of the electric powertrain, the supplier has developed comprehensive, intelligent, low-carbon thermal management systems that adapt to the intensity and speed of charging. The joint research program with TotalEnergies aims to help improve this even further.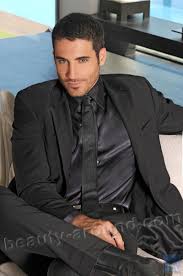 "Certified tv guru. Reader. Professional writer. Avid introvert. Extreme pop culture buff."