Artificial intelligence is moving into digital commerce. FactFinder, which provides a search tool for online shops, asked business decision-makers if and how they already use this technology.
Artificial intelligence (AI) will make digital commerce more efficient. This is what merchandising managers in European retail companies expect. According to a study by FactFinder, this will be most evident in three areas of a store: customer service, marketing, and on-site user experience.
FactFinder wanted to know from 300 e-commerce decision-makers what they expect from the use of AI in online stores, how invested they are in this technology and how so-called large language models (LLM) will develop in the next five years. The title of the study, conducted by Moweb Research, is "Artificial Intelligence in the European E-Commerce Landscape." Managers in the UK, Scandinavia and Germany working in B2B and B2C companies were surveyed.
"AI for e-commerce refers to the use of artificial intelligence and machine learning techniques to improve various aspects of online commerce," explains Benedikt Mayer, senior director of marketing at FactFinder. For example, AI can be used to improve customer experience, increase sales, improve operations, and gain valuable insights into customer behavior.
FactFinder is a store search technology from Omicron Data Quality GmbH. The company did not conduct the survey fully. In July 2023, FactFinder introduced "GPT Synonyms". Its purpose is to improve site searches with the support of large language models (LLM). Large language models help store managers automatically find synonyms for in-store searches.
Profitability is more important than growth
The survey showed that German respondents last year invested the most in AI compared to study participants from the UK and Scandinavia. On average, the companies surveyed in Germany spent between 500,000 and 1 million euros on this technology.
The importance of technology for the future survival of companies can be seen from this answer: 81% of those surveyed see no reason to reduce spending on AI despite the economic downturn.
AI-powered store area arrangement
Source: factfinder
Participants primarily expect investments in AI to increase company profits and save time and resources. The study comments that this result shows a change in attitude: the focus is no longer on growth, but on profitability. AI also has a positive impact on sales: According to the survey, almost all respondents (97 percent) see a positive impact of AI on sales.
Expectations: What should AI be able to do in stores in the future?
Participants currently use AI mostly for site research, personalization, product recommendations, and chatbots. In the future, large language models will create a more individualized shopping experience. Virtual sales consultants are a promising future application. They must direct store visitors to the appropriate product in a professional manner.
In the future, generative AI will help commerce technology understand natural language and respond intelligently. Smart shopping assistants can then improve advice in online stores – and compete with sales staff in fixed stores. Additionally, store visitors expect to be able to search in natural language and express their desires in a more abstract way compared to the descriptive and keyword-based methods used today.
Mayer points out another aspect that was not mentioned in the survey. AI in e-commerce can be used for many tasks, for example programming or analysis. "AI can generate code or help developers write code for different aspects of an online store. AI can also analyze website performance metrics and make recommendations to improve page load times, usability, and optimize server resources," he says, demonstrating the potential.
In short, the survey shows that AI will soon become a part of everyday life in e-commerce.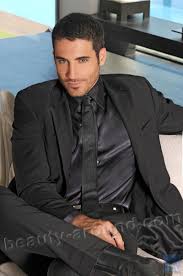 "Certified tv guru. Reader. Professional writer. Avid introvert. Extreme pop culture buff."