Henlick With INFICON's IRwin Methane Gas Meter, it offers a multi-functional system with enhanced infrared sensor technology. Thanks to a specially developed infrared sensing system (patent pending), IRwin provides fast response and short recovery time.
HENNLICH offers the opportunity to test the Irwin methane meter during a comprehensive product demonstration. With its high-precision infrared sensor technology and special gas filter to reduce false alarms, IRwin is the perfect choice for accurate gas concentration measurements.
Gas measurements using IRwin
To avoid incorrect measurements or false alarms, IRwin uses an infrared sensor with a special gas filter. This means that turbulence caused by water vapor, ethanol or exhaust gases can be significantly reduced. It is certified as its own device and offers TÜV® tested LEL, oxygen and toxic gas measurements.
The system prevents wasted time tracking down false alarms and ensures accurate and reliable leak analysis. A specially developed combination of gas chromatograph (GC) and infrared sensor allows rapid discrimination of bottom gas and natural gas from different sources. Even at low ethane concentrations, with methane leakage as high as 1,000 ppm, the IRwin GC also produces fast results. IRwin measures methane according to conventional operating modes, such as "above ground inspection" and "soil air test" according to DVGW G465-4 and has a measurement range from 1 ppm to 100% by volume.
Advantages at a glance
Methane measurement using infrared technology
Quick distinction between natural gas and swamp gas
Rapid analysis of ethane and propane
Short response and recovery times as well as high sensitivity thanks to the specially developed infrared sensor
Water resistant – (IP54)
Measurements are possible even in harsh environments thanks to the robust housing
Support leakage localization without drilling holes
Reliable location tracking thanks to the built-in GPS chip
Easily transfer data through wireless communications
Lightweight and comfortable measuring system with very good steerability
Modular, lightweight and innovative accessories
Fast charging – 1 hour gives 4 hours of playback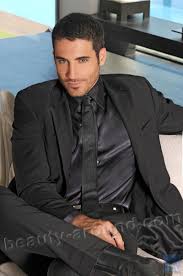 "Certified tv guru. Reader. Professional writer. Avid introvert. Extreme pop culture buff."