In mid-May, the Israeli army attacked a media building in Gaza City while fighting Hamas – and the army has now explained the reasons for destroying the high-rise. One of them said that the Islamic movement Hamas was working there on technology that would disable the use of Israel's Iron Dome anti-missile defense system. statement from the army. Special equipment used by Islamists for this purpose was stored in the building. It was said that the collapse of the skyscraper destroyed it.
The Israeli Air Force attacked the high-rise building in the Gaza Strip in mid-May following the recent armed conflict with Palestinian militants. Among other things, the offices of the US news agency (Associated Press) and the Qatari television station Al-Jazeera were destroyed. The Israeli side had previously warned the civilians in the house that they were not harmed, according to the army. The Associated Press responded with horror, and journalists' associations raised serious allegations. The air strike was heavily criticized internationally.
'No evidence provided'
The Foreign Press Syndicate (FPA) had criticized the destruction and raised the question whether Israel was willing to interfere with press freedom. A letter from the union at the time stated: "We note that Israel has not provided any evidence to support its allegations that the building was used by Hamas."
The reason for delaying the attack was more detailed than the first statement of the IDF. At first, she said vaguely that Hamas military intelligence had also used the building. Israel repeatedly accuses Hamas of storing military equipment in civilian buildings and deliberately firing rockets from locations between residential buildings in order to make it more difficult for the IDF to destroy these targets in accordance with international law.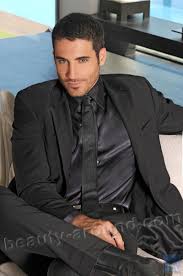 "Certified tv guru. Reader. Professional writer. Avid introvert. Extreme pop culture buff."