According to experts, North Korean hackers stole about $400 million worth of cryptocurrency last year. Therefore, hackers have carried out cyber attacks on many cryptocurrency platforms.
According to experts, North Korean hackers stole cryptocurrencies worth about $400 million (about 350 million euros) last year. Hackers launched cyberattacks on several digital currency platforms and transferred funds to accounts controlled by North Korea, blockchain data platform Chainalysis writes in a new report.
"Once North Korea gained control of the money, they began a serious money-laundering operation to cover their tracks," the report said. Hackers target many cryptocurrencies. The world's largest digital currency, Bitcoin, made up a quarter of the stolen funds.
The report specifically mentions North Korean hacker group Lazarus, which is responsible, among other things, for hacking production company Sony in 2014. Chainalysis writes that the group has stolen more than $200 million in cryptocurrency each year since 2018.
North Korea is famous for its hackers. The country, which is largely banned internationally, began its cyber program in the mid-1990s at the latest. The Internet unit known as Bureau 121 is believed to have more than 6,000 members, some of whom operate in countries such as Belarus, China, Malaysia and Russia, according to a US military report for the year 2020. According to analysts, North Korea also uses the captured cryptocurrency to fund its weapons and missile programs.
Homepage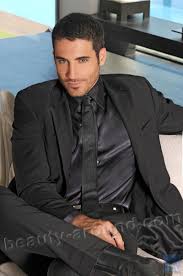 "Certified tv guru. Reader. Professional writer. Avid introvert. Extreme pop culture buff."