On Monday (June 7, 2021), NATO Secretary-General Jens Stoltenberg met United States President Joe Biden at the White House in Washington. Together they prepared the NATO summit that will take place on June 14. The secretary-general thanked the president for his leadership and for "the strength of the United States' engagement" with NATO, saying he welcomed the "strong message about the importance of alliances" sent by Mr. Biden. He added that he and his interlocutors agreed that, in a world of increasing competition, it was important to strengthen NATO and that the ambitious decisions that would be taken within the framework of the NATO 2030 Initiative would prepare the alliance for the future.
Mr. Stoltenberg drew attention to the breadth of NATO's 2030 Agenda, which aims to strengthen collective defense, improve resilience, highlight the Alliance's technological advances, address climate change and its impact on security, and develop cooperation with partners that share it. Organization values. He noted that all this would require continuous investment in defense and that the Allies in this regard were on the right track, as the member states of Europe and Canada over the past seven years had not stopped increasing their defense spending. He cited a figure of $260 billion, which is consistent with the increase in defense budgets of these countries between 2014 and the end of 2021, and said that this effort enhances common security and sends a clear message of determination.
On the same day, the Secretary-General met the Secretary of Defense, Mr. Lloyd Austin, at the Pentagon. He then expressed himself in the following terms: "The balance of power is changing on a global scale. We face many challenges that we cannot face alone, but we must overcome them together within NATO." In this regard, he said that the 2030 NATO Agenda foresees continued investment in defense And continue to strengthen the system of deterrence and defense, but it is also a matter of "expanding the concept of security, to do more in terms of flexibility, technology and work with our partners." He stressed that if NATO ends its military presence in Afghanistan, the alliance will continue to support the Afghan forces and people.
On Monday, the Secretary-General also met with National Security Adviser Jake Sullivan. On Tuesday, he will meet with members of the US Congress, including Mr. Jerry Connolly, President of the NATO Parliamentary Assembly.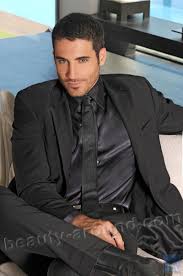 "Certified tv guru. Reader. Professional writer. Avid introvert. Extreme pop culture buff."