Storage of carbon dioxide under the sea floor
Deep in the North Sea, Denmark is opening a new 'green chapter'.
Wednesday, March 8, 2023 | 15:09
Denmark has opened a huge carbon dioxide storage facility under the sea floor. "Today we have opened a new green chapter for the North Sea," Danish Crown Prince Frederik said on Wednesday at the opening ceremony of the Grensan project in the western Danish port of Esbjerg.
"The carbon dioxide will be captured in Belgium and soon in Germany and loaded onto ships in the port of Antwerp," said European Commission President Ursula von der Leyen.
The carbon dioxide comes to a platform through a pipeline and is compressed into an oil tank
The carbon dioxide to be stored is then transported by pipeline to the Nini West platform, where it is compressed in an old oil tank. The trial phase of the facility, which is located farther from the coast in the North Sea between Denmark and Norway, has now begun.
With significant participation from the British chemical company Ineos and the German energy group Wintershall Dea, up to eight million tons of greenhouse gases will be stored at a depth of 1,800 meters per year by 2030. This is equivalent to about ten percent of Denmark's total emissions.
advertisement
Wintershall Dea chief talks about 'milestone'
Greensand is the first large-scale offshore long-distance carbon dioxide storage project. So far, only sites located near large industrial facilities have been achieved. The so-called CCS carbon dioxide capture and storage technology aims to permanently bind emissions from burning fossil fuels and thus contribute to climate protection.
Mario Mehren, CEO of Wintershall Dea, spoke of a "milestone in the development of European-wide CCS infrastructure and thus for climate protection". "We show that transport and storage of carbon dioxide is possible safely and reliably across national borders and can contribute to a decarbonized future in the near future."
Environmentalists are also critical of carbon capture and storage technology
However, the technology is controversial among environmentalists and scientists. The process of liquefaction and storage of carbon dioxide is itself energy intensive, and there may also be risks of leaking storage sites. In addition, critics see CCS as a bogus solution that cannot eliminate the fundamental global problem of excessive CO2 emissions.
There are about 200 projects in the works or planning around the world, but the technology is still in its infancy and is very expensive. The North Sea is a suitable storage area because there are many oil and gas fields that have been depleted after decades of production. That's why there's already infrastructure out there, like pipelines, that can be used to store greenhouse gases.
Our underground storage potential is far greater than our emissions.
The Danish government sees great potential in CCS technology to achieve climate neutrality by 2045. It also wants to make the North Sea country a carbon dioxide destination. "Our underground storage potential is much greater than our emissions. That's why we are also able to store carbon from other countries," Danish Energy Minister Lars Eagard told AFP.
The federal government also relies explicitly on carbon capture and storage technology, for example in cooperation with Norway.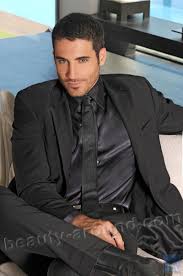 "Certified tv guru. Reader. Professional writer. Avid introvert. Extreme pop culture buff."