The oneclick AG solution has been listed twice by Forrester, one of the world's most influential research and advisory firms, in its most recent report "The Forrester Tech Tide™: End-User Computing, Q1 2023".
The report identifies end-user computing (EUC) as "critical to an organization's ability to attract, serve, and retain customers." According to the report, 55% of infrastructure hardware technology decision makers said their organizations use VDI on premises. At the same time, 58% prioritize VDI hosted in the cloud, while 56% state DaaS (Desktop as a Service) is the preferred solution.
"The importance of EUC technologies will continue to grow in 2023, as they not only make hybrid work easier, but also enable companies to increase their productivity, enhance cybersecurity and reduce costs," says Dominik Birgelen, CEO of oneclick AG.
In its report, Forrester assesses the business value and maturity level of each EUC technology and shows that both DaaS and hybrid virtual desktop infrastructure have high business value.
Hybrid virtual desktop infrastructure is listed as "must maintain," which means it's a stable, mature technology that still has strong commercial value. Location-independent work, as well as the growing importance of employee expertise and cybersecurity, has fueled the development and acceptance of VDIs in recent years. The Forrester report lists oneclick AG as one of four examples of hybrid virtual desktop infrastructure solution providers. The biggest task of the hybrid VDI approach is to ensure management and management for different environments.
DaaS solutions enable companies to provide desktop environments on demand and in the shortest possible time. At the same time, it reduces the burden of VDI administration and provides an extra layer of security for remote workers and bring your own device (BYOD).
The Forrester report rates DaaS an "investment" as a technology that is mature enough for companies to invest with confidence. Forrester recommends oneclick AG as one of ten providers in this category.
Forrester sees the use of EUC technologies in companies not only as a necessity, but as "a competitive factor in the battle for talent."
According to Forrester, preserving existing on-premises environments along with cloud technologies allows organizations to get the most value from their investment while taking advantage of the agility and resilience of the cloud.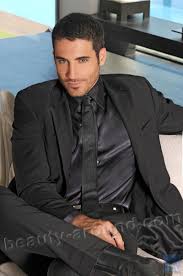 "Certified tv guru. Reader. Professional writer. Avid introvert. Extreme pop culture buff."