A new Unisys study, "From Surviving to Thriving in Hybrid Work," conducted in collaboration with research firm HFS Research, provides a roadmap for employers to increase employee productivity and increase employee engagement.
The study shows that access to world-class technology will continue to be a critical factor in employee engagement and performance. Sixty-two percent of the employees surveyed said that access to technology is a highly motivating factor in their job performance.
However, the way companies consistently deliver and support technology solutions also turns out to be a challenge for employees:
Nearly half (49 percent) of workers estimate they lose between one and five hours of work productivity per week dealing with IT issues. However, 42 percent of employers do not measure lost productivity due to IT issues.
Employees want to help improve the IT experience. 92 percent are more than willing to share their data if it allows for better predictive technology support.
Employers must also consider generational differences in the perceived value of different workplace technologies. A balance must be found between what is new and innovative and what increases productivity.
For example, millennials see much more value in chatbots, wearables, and virtual whiteboards than their Gen Z counterparts.
Invest in employee experience programs
Many companies have recently launched or expanded employee experience (EX) programs to improve employee recruitment and retention. Companies with very mature EX programs find their employees more engaged six months out (74 percent), compared to companies with immature EX programs (24 percent).
Employees and employers share similar views on the value of an EX program: more than 60% each agree that such a program has a significant impact on employee productivity, talent retention, revenue, and profitability.
The new standard for business models is Hybrid Work
There is no longer a need to predict "hybrid business will prevail" because the hybrid business model has become the norm. However, companies must not only adopt mixed forms of work, but also improve them to attract and retain talent, train and engage new ones. Team members to attract new leaders and increase engagement and productivity.
Other findings of the study are:
70% of employers say hybrid forms of work will continue to be their primary employment model in the future.
67 percent of hybrid workers describe location flexibility for work-life compatibility as one of the most important motivating factors affecting their work performance.
Individual decision-making power in the workplace is a necessity – 70 percent of employees say decision-making power is a key factor in their motivation, while only 57 percent of managers consider it important.
"The convergence of technology in the workplace and employee engagement is more urgent than ever. Organizations continue to face difficult decisions and must balance how to invest in creating the workplace of the future with Promote a strong workplace culture that increases employee satisfaction.
"Our study confirms what we're seeing in our customers as organizations embrace a 'hybrid first' mindset and embrace the kind of organizational change management initiatives that drive long-term employee satisfaction and productivity."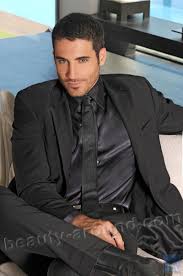 "Certified tv guru. Reader. Professional writer. Avid introvert. Extreme pop culture buff."