A scientist from a private university in Noida won first prize in a competition organized by the Defense Research and Development Organization (DRDO) for her concept that can help discover a person's identity based on physiological criteria even if the face is covered or in a dark place, his university said Tuesday. Dr. Shivani Verma from Amity Institute of Space Science and Technology (AISST) presented an innovative concept of "People Detection with AI based on Physiological Criteria" which won the DRDO "Dare To Dream 2.0" Innovation Competition Award. Dr. Verma is one of the top five individual category winners of the competition, according to the recently announced results available on the website of DRDO, which is responsible for research and development for the country's defense forces. Its concept develops on the basis of an intelligent inference recognition system based on a person's physiological parameters with built-in high recognition accuracy, which gives him an advantage in conditions where biometric and facial recognition technologies are considered insufficient.
"This is an innovative solution that takes into account the integration of parameters such as skeletal data, gait, obscure face recognition and movement parameters so that an individual can be identified even if the person is moving in the dark space," Amity University said.
"Any kind of disguise, whether it's intentional limping, covering your face, or tampering with fingerprints, won't help antisocial elements escape." It would be a very accurate inference method of identifying a person through intelligence agencies, defense organizations, police, etc. ", he added.
Verma shared the post on her LinkedIn.
Dr. Verma, under the leadership of Dr. MS Prasad, Director (AISST), said that the Technology Development Fund (TDF) program implemented by DRDO has requested project proposal details within four weeks for review in light of further support for idea development in technology grants.
(with PTI entries)
Read all the latest news, breaking news and coronavirus news here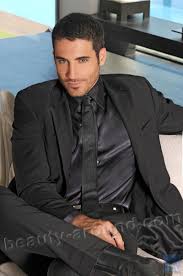 "Certified tv guru. Reader. Professional writer. Avid introvert. Extreme pop culture buff."