Allison Transmission makes available new, improved, and more energy-efficient "xFE" automatic transmission technology for mid-range trucks.
Equipment Manufacturer Allison transmission It introduced two new versions of the xFE fully automatic transmission for use in mid-range vehicles. The 3000 xFE and 3200 xFE models are designed for engines that produce up to 370 hp, 1695 Nm and an allowable gross weight of 28.5 tons.
Compared to the standard versions, These new transfers can reduce CO2 emissions and fuel consumption by up to 3.7%, resulting in €533 per truck in fuel savings. In a typical year over 20,000 km. The greatest gains are achieved at speeds below 32 km / h, depending on the selected axle ratio, and above 72 km / h.
The ability of a fully loaded car to climb a hill at a constant speed without having to slow down and overload the engine is also improved to below 48 km/h. These features make the new transmission particularly suitable for low-speed urban applications and on-off cycles such as garbage collection.
This "xFE" technology essentially increases fuel efficiency by locking in converter use in lower gears, allowing the engine to spend more time in higher torque ranges and lower engine speeds. In addition to reducing fuel consumption and emissions, it also reduces heat exhaustion from the mass, further improving performance. These changes were made without changing the housing's exterior, ease of integration, maintenance schedule, or weight of the 3000 Series powertrain.
XFE models are available with or without the damper, and both feature Allison's FuelSense® 2.0 intelligent control package to balance fuel economy and performance.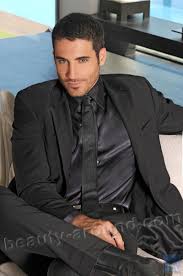 "Certified tv guru. Reader. Professional writer. Avid introvert. Extreme pop culture buff."