pte20220217022 Technology / Digitization, Research / Development
The development of FKIE "MiTeRa" uses visual analytics and summarizes the information in the dashboard
Military Technology Radar: uses visual analytics methods (Photo: fkie.fraunhofer.de)
Wachtberg (pte022/02/17/2022/11:30) – German Armed Forces http://bundeswehr.de Responsible for the Fraunhofer Institute for Communication, Information Processing and Work Environment (FKIE) http://fkie.fraunhofer.de Developed the visual analytics tool "MiTeRa". Military Technology Radar makes information easy to understand and visualizes it interactively, as it is called.
Situational picture of research and development projects
According to the researchers, MiTeRa is a kind of situational image that collects and visualizes R&D projects and other research activities, for example the Bundeswehr Cyber ​​Innovation Hub or the Bundeswehr Center for Digitization and Technology Research.
The information is presented in an intuitive "radar view" in which the various research activities can be presented as individual layers. If necessary, the wizard can display detailed information for all projects as well as other visualizations, for example focusing on technological maturity levels, financial data or time process.
Share a wide range of users
"MiTeRa will support research and technology control as well as innovation management in Internet/information technologies. In addition, it will also be made available to a wide range of users within the Bundeswehr to allow information flow to further develop the capabilities of the Armed Forces", says Lt. Col. Christian Klaus of the use of the system.
(End)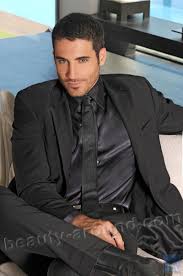 "Certified tv guru. Reader. Professional writer. Avid introvert. Extreme pop culture buff."