Whether it is mesh technology or 3D printing, technology is no longer a rarity at HAK St. Polten. Robots should further complement the current show, and thus was introduced this summer as an optional topic across classes where schoolchildren can voluntarily work with robot models in the afternoon.
In addition to the plan to include more technological subjects in the Trade Academy, another reason for the introduction was to meet the wishes of the industrial partners with which the school cooperates. They wanted to make a presentation on robotics in order to teach students more technical skills.
What characterizes this presentation by Gregor Berger, who runs the topic with Denise Walzl, is that it is "a cross between programming and building". Pupils can work relatively freely, teachers only give instructions and can work in groups. As a result, teachers act less as strict knowledge brokers and more as coaches.
In the forbidden afternoon hours, HAK's first free robotics theme set tested purchased Lego sets and built a variety of versions depending on prior knowledge. Some went into great detail, while others only allowed their robot to drive a certain distance. However, the desire to continue messing with bot groups in the free theme outweighs them all equally. "Robots should not be disassembled," Berger and Walzel received clear feedback from the group of students, who certainly want to continue next school year. However, at the end of June, the group will first participate in a robotics workshop on "NAO Programming" at St. Polten University of Applied Sciences.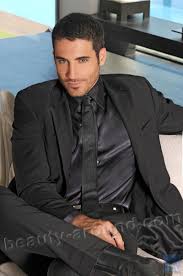 "Certified tv guru. Reader. Professional writer. Avid introvert. Extreme pop culture buff."