A heated debate emerges about how schools will operate in the upcoming school year: uncertainty. How to handle staying at home during a pandemic is great. It shows how the awareness that clean air is fundamental to well-being and health has developed.
This is exactly what PPDS has now responded to: Under the motto "Take care of your air," the manufacturer has developed the PPDS Air Quality Sensor. The target group is mainly schools and companies that are already working with PPDS solutions and want to improve air quality for students and staff.
The Air Quality Sensor is a unit compatible with the latest Philips Professional TVs, digital signage and interactive displays from PPDS. Compatible product series includes Mediasuite, T-Line, C-Line, B-Line and Q-Line. The air quality sensor is powered by a single USB-A cable. Using the supplied stand and mounting kit, the user can mount it to the respective PPDS device.
The product includes four sensors that measure air continuously. They record temperature, humidity, carbon dioxide, and fine dust content. All of them affect the health of the people in the room.
Temperature, among other things, affects the rate of viral infection, as well as very low humidity. If this is less than 30 percent or above 55 percent, it increases the chances of infection. Carbon dioxide content is a general indicator of good air quality, and very high particulate matter content can also increase the risk of infection with viruses.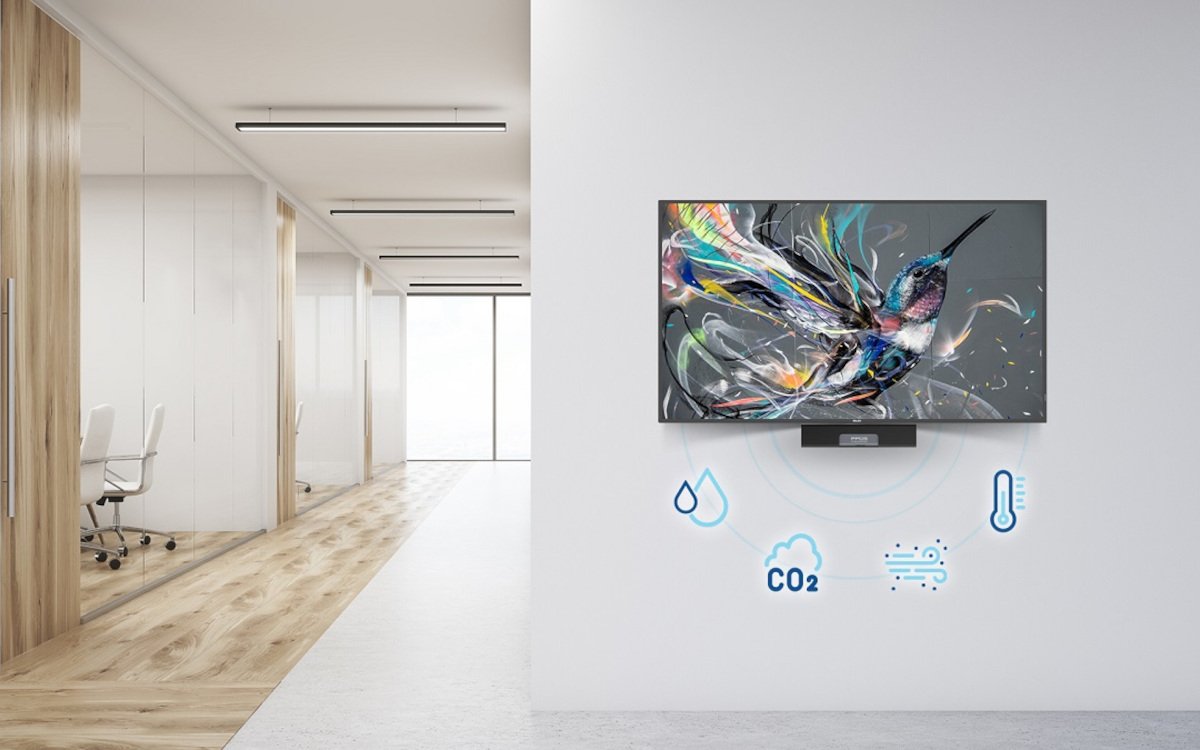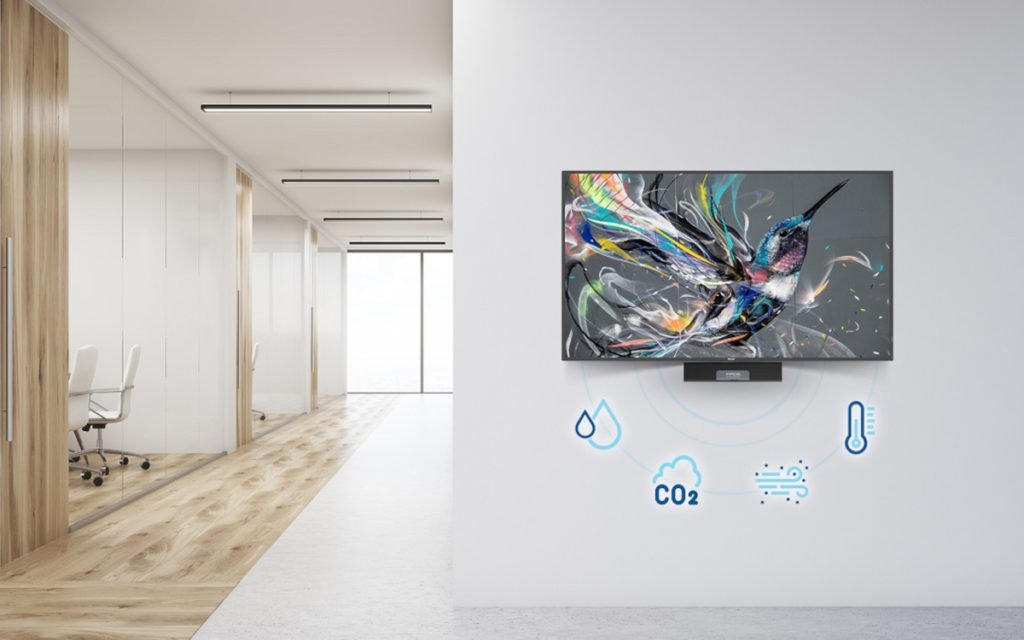 Live data is analyzed and clearly displayed on the dashboard or app. The system can take into account both single filters and multiple installations in the building. Data archiving enables comprehensive reporting and analytics.
If the air quality drops below a certain standard value, an alarm will sound – by tone on the device and on the application. Based on sensor data, this makes recommendations on how to improve air quality. This ranges from simple ventilation to a short evacuation of the room. The air quality sensor can be purchased individually or in groups.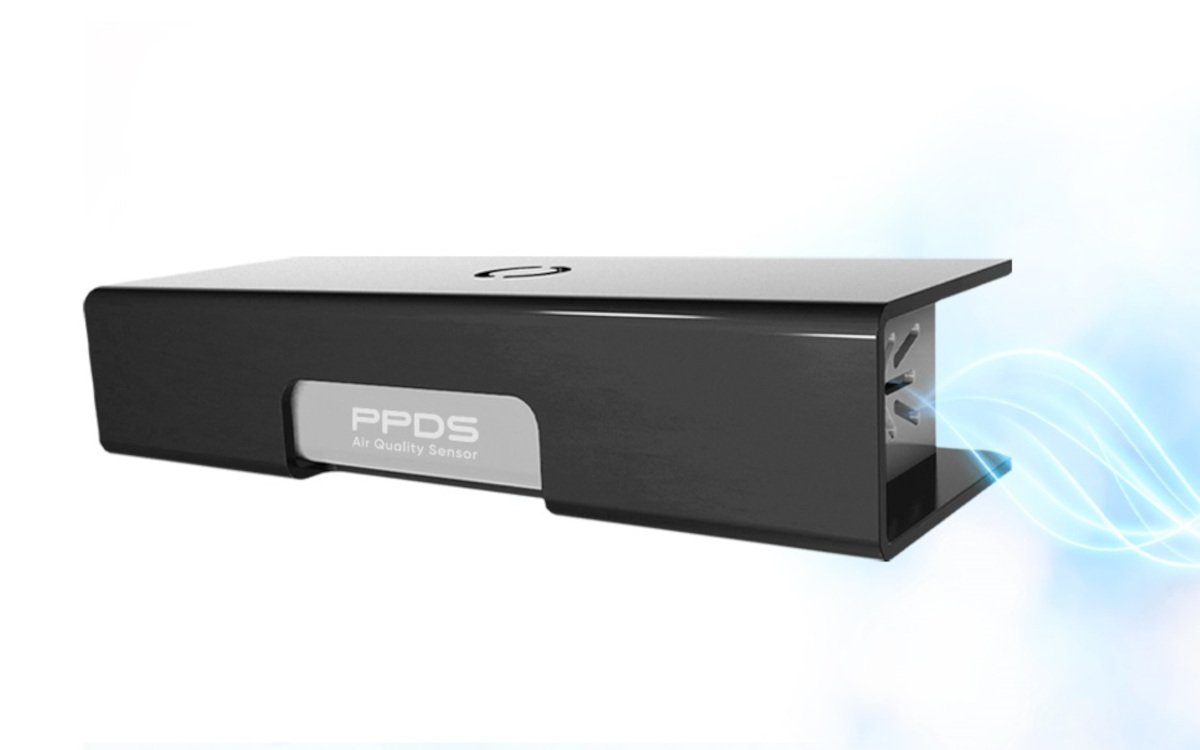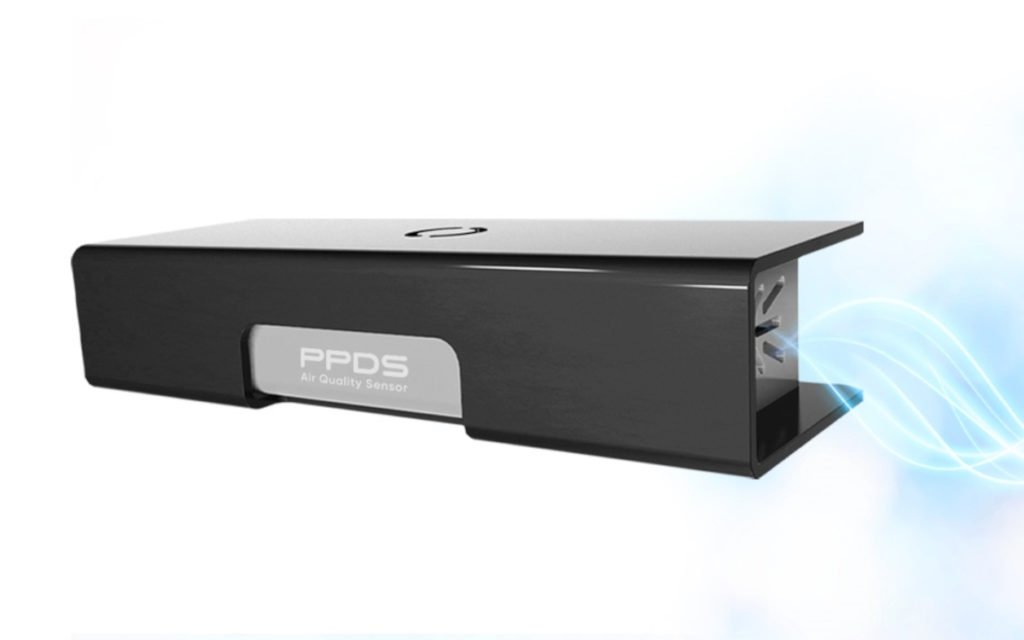 "With the spread of airborne viruses and other dangerous pollutants, indoor air monitoring is essential to ensure the health and safety of classrooms and offices," said Chris Colbert, PPDS general manager. And it's not just because of Covid-19: this Sick Building Syndrome (SBS) Describes the danger posed by poorly ventilated buildings. According to the World Health Organization, headache, nausea, rash, and eye, throat, and nose irritation are symptoms of SBS. In addition, many employees can contract the flu or bronchitis, for example, which also means economic damage to the employer.
"In the past twelve months, the world has changed in both private and professional life," Chris Colbert describes. "Health and hygiene have never been so important or questioned before. With things back to normal, it will be more important than ever that we operate in a safe environment."
Extension numbers (provided by PPDS):

On average, we spend 90 percent of our time indoors.
Indoor air is 5 to 100 times more polluted than outdoor air.
4.3 million people die each year as a result of indoor air pollution.
New brand, new goals: Philips Displays becomes PPDS | nvides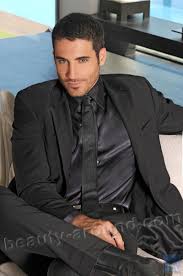 "Certified tv guru. Reader. Professional writer. Avid introvert. Extreme pop culture buff."