What we are trying to do now is to develop a parallel robotic cable (RPEC), where you can install a variety of tools.says lead researcher Stephen Bates, a professor at the McEwen School of Architecture.
It can be a 3D printer to print concrete or clay on a large scale. It can be a carpentry tool.
We're also working on a vacuum grabber that allows items to be picked and placed to assemble constructions.Mr. Bates adds.
An important component of the project is the creation of an interface that facilitates the use of the robot, thanks to the knowledge of Laurentian University professor Blake Dutta, who specializes in behavioral neurosciences.
The interface can use augmented reality, cameras that track eye movements, and even brain waves to control the robot.
Mark Arsenault, a professor at Bharti College of Engineering who specializes in this type of robotics, confirms that RPECcable powered parallel robot that were developed in their research project, among other things, could be used to build homes in isolated indigenous communities.
The prior goal is to break down some of the barriers that currently exist for the members of these communities, which make architectural design and manufacturing activities more difficult.
He cites as an example the cost of materials, which is higher in far northern Ontario.
That's why Reza Foruzanmer, an assistant professor at the University of Ottawa who specializes in materials, joined the project.
Stephen Bates explained that he would study the resources available in Northern Ontario and the use of those resources.
decentralization of production
The architecture professor believes that the project has the potential to stimulate the creativity of northern entrepreneurs, especially to break the dependence on industrial resources and facilities in southern Ontario.
The RPECcable powered parallel robot It will give the necessary technological tools to realize their vision, he believes.
Stephen Bates compares the democratization of 3D printing over the past 10 years.
He says the first major patent related to this technology was shared in 2009. What happened was no longer just a piece of patent-protected industrial equipment.
By switching to an open source system, people were able to "hack" the design of the 3D printer, which really accelerated the development of this equipment.
Include the community
Stephen Bates explains that the main goal of the project is to democratize technology in collaboration with communities in Northern Ontario.
He says the members of these communities will be the study participants.
Knowledge sharing is also a major objective of the two-year research project.
Workshops will be organized to allow community members to manipulate the robotic platform.
The goal is to publicize the work that is taking place within the School of Architecture.
We can transfer this technology that will not be intended for industrial spaces and laboratories., notice.
People don't know what's in the architecture school studio, adds Stephen Bates, who has been working there for 5 years.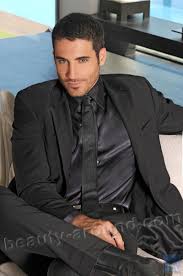 "Certified tv guru. Reader. Professional writer. Avid introvert. Extreme pop culture buff."