Lnrilwzpzwxke21hcMdpbi1ib3r0b206mc43nmvtfs50yi1mawvszc0tbgvmdht0zxh0lwfsawduomxlznrilrilwzpzwxkls1jwxj7dgv4dc1hbjpjpjwzxj9lnril.S1yawdodt0 zxh0 lwfsawduonjpz2h0fs50yi1mawvszfc2t5cgvfchjldmlld3Twyw5nojewchgmjbwedtib3jkzxitcmfkedtjb2xvcjhy2jzmzmzmzmzmzmzmzmzmzmzmzmzmzmzmzm.mq6izawywzl ztkaxnw bgf5omlubgluzs1ibg9ja311bc5nbglkzv9fc2xpzgvze21hcmdpbjowfq ==
LnRiLWhlYWRpbmcuaGFzLWJhY2tncm91bmR7cGFkZGluZzowfQ==
=
SD-WAN solutions are essential for today's businesses because they provide a fast, cost-optimized foundation for mixed business environments. Here they get the IT infrastructure that they stay competitive even in turbulent times.
SD-WAN (Software-Defined Wide Area Network) supports companies in implementing an application-oriented network environment and in this way creating an efficient and secure IT infrastructure. A current study by IDC also shows the growing importance of this technology: experts predict a growth of 21 percent CAGR (compound annual growth rate) for SD-WAN managed services. By 2026, this value is expected to rise to 14.5 billion euros. According to another global study by IDC commissioned by GTT, more than 95 percent of companies want to migrate to SD-WAN or intend to do so in the next two years.
However, if you take a closer look at the DACH region, the results reveal interesting differences. All Swiss companies surveyed (100 percent) are already using SD-WAN or plan to do so. In Austria and Germany it is 93 percent and 88 percent, respectively. But not every company uses all the capabilities offered by SD-WAN. 42% of the companies surveyed do not use SD-WAN security and are therefore particularly vulnerable to cyberattacks. In Switzerland, this applies even to 56% of companies. In Austria and Germany, on the other hand, things look better, at 43 percent and 30 percent, respectively.
A foundation for an improved and secure IT infrastructure
Attacks by cybercriminals are becoming more sophisticated and sophisticated – and they are constantly increasing. According to the Federal Office for Information Security (BSI), there were a triple-digit number of incidents in Germany at the beginning of the year. In order to better defend against cyber attacks, new security measures are regularly developed, such as Secure Access Service Edge (SASE) and Zero Trust Network Access (ZTNA). Based on these concepts, higher security standards for business networks can be built across SD-WAN – in every application and from every end site or device. This reduces network complexity while simultaneously increasing performance.
Cloud migrations and remote working especially benefit when security infrastructure is well planned and implemented. SASE solutions provide more choice and better protection than traditional measures. VPN technologies are no longer necessary. Employee security increases – both on-site and remotely. Many companies recognize these advantages, but by no means all of them. According to an IDC study, seven out of ten respondents worldwide want to implement integrated security solutions within the next twelve months. These numbers are lower in the DACH region (Austria: 68 percent, Germany: 62 percent, Switzerland: 56 percent). The study also found that 65 percent of companies use managed security services to support their rollout.
What should companies look out for when using SD-WAN?
Change does not always go smoothly, and the lack of skilled workers in particular is a problem in many places. The global workforce gap in the cybersecurity sector increased by 26 percent compared to 2021: a total of 3.4 million additional employees are needed to effectively protect companies. At the same time, the demand for personnel increases when companies outsource their applications to the cloud, which increases network complexity. The dangers of a lack of knowledge and a weak workforce in the security field should not be underestimated. Basically, companies should consider whether they can manage their IT infrastructure internally. When resources are scarce, collaborating with a Managed Service Provider (MSP) usually makes more sense, because the providers have the appropriate knowledge to be able to provide effective support.
When companies implement a new SD-WAN, they must also make some preparations. Ideally, you can first get a demo of how it works to get an overview of all the options. It is also useful to assess the deployment models used to date. In addition, there are a number of basic questions that need to be answered: How many employees, branches and data centers does the company have? What range, functionality, and support for critical workloads does it need? What safety standards should be introduced? Based on this information, administrators can properly assess the project and choose the appropriate technology and comprehensive approach to data security.
SD-WAN: The Business Network of the Future
Every SD-WAN project has its own requirements, problems, and solutions. Not all infrastructure works for every company. However, the advantages are clear: SD-WAN greatly increases security and improves performance. For this reason, no company can ignore this new technology. Businesses that want to be future-proof and rely on hybrid work and modern infrastructures are increasing their speed and competitiveness through SD-WAN. And at the same time they reduce their costs. This makes the digital transition to SD-WAN worthwhile in the long run. Follow Favorite
About the author: Gregor Kroner is Director of Solutions Consulting Central Europe Global Traffic Technologies, LLC (GTT) and a recognized communications expert and SD-WAN evangelist. Since 2015, he has advised companies of all sizes and industries on software-defined network modernization, migration, and implementation.
Also Read: Microsoft Teams: GTT improves the features of its Voice over IP service
---
Share the message "SD-WAN – the foundation of an efficient and secure IT environment" with your contacts:
---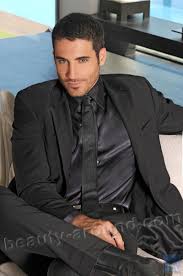 "Certified tv guru. Reader. Professional writer. Avid introvert. Extreme pop culture buff."