It also protects sensitive devices from damage or failure caused by harmonics. This allows the compensator to comply with corporate regulations interactive energy As well as in adhering to the boundary values ​​with regard to the quality of the network. A stable and accurate reactive power factor can also be achieved under dynamic load conditions thanks to stepless correction within ¼ turn. 75/100 kV is possible with an accuracy of 1 kV, inductive (lagging) and capacitive (next).
The device is also capable of reducing harmonic currents common in commercial and industrial applications (5th, 7th, 11th, and 13th harmonics). Since the compensator also improves the energy efficiency of the entire system, its use has a positive impact on the sustainability of the company.
Powerful and uncomplicated
In addition to classic application areas in the data center, operations and automotive industries, PowerLogic AccuSine EVC+ is also suitable for use in traffic or energy infrastructure. Configured as an OEM cabinet enclosure or for wall mounting, the device, protected against water and dust, is fully functional in ambient temperatures of up to 50°C. Up to ten units can be used in parallel. In such a case, thanks to the parallelization algorithm "AccuSine", the system integrators can compose the entire system from any compensator.
The start assistant and a USB interface for diagnostic updates and downloads make operation and maintenance easy. In addition, the device can be easily integrated into the "EcoStruxure Power Monitoring Expert" – an architecture of energy monitoring solutions. All information is displayed there and can be easily monitored. And with a QR code on the object, technicians have direct access to documents, such as the digital manual of the system.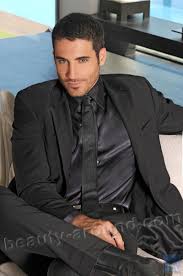 "Certified tv guru. Reader. Professional writer. Avid introvert. Extreme pop culture buff."