NASA's Artemis I moon mission launched successfully on Wednesday.
© Red Huber / Getty Images / AFP

NASA's "Artemis 1" moon mission successfully launched on Wednesday. Technology from Vienna and Graz is also available.
After several delays, NASA's "Artemis 1" lunar mission took off from Cape Canaveral space base in the US state of Florida on Wednesday. The unmanned Orion capsule was launched by a Space Launch System rocket and will orbit the Moon for about three weeks. The capsule is expected to return to Earth on December 11th.
Viennese companies TTTech and Magna supplied components for Orion and the European supply unit ESM. TTTech will provide the technology for the Orion and ESM data networks, while Magna will provide high-pressure lines to the rocket's liquid tanks.
The Vienna-based companies are elated after the successful start of NASA's moon mission
"We are very pleased with the successful launch of Artemis I and we are very proud to be one of only two Austrian companies on board," said Christian Fede, of TTTech's Aerospace Division, after the successful launch of the NASA moon mission. TTTech produces, among other things, control software and networking platforms for the automotive and aircraft industries.
The strength of the technology lies in the highly secure and reliable transmission of data based on the Ethernet standard – and uptime (TT), that is, time control. Data is delivered just in time, with precision down to a millionth of a second. This is essential when controlling an aircraft or for autonomous driving, but also crucial to the success of a space travel mission.
The Vienna-based company also provides technology for the ESM supply unit
"We provide the technology to network computer electronics and control systems for both the Orion Crew Module and the European Service Module, a fail-safe and scalable private Ethernet network," TTTech's Kurt Doppelbauer explained to APA. As a nervous system for modules, a "TTEthernet" connects numerous sensors, computers, and engine components (actuators) responsible for many safety-critical functions such as flight control or life support systems. However, non-critical tasks such as video connections can also be run over a network, saving separate cables and therefore weight.
With data rates of up to one gigabit, the Vienna technology, which the company has licensed to Honeywell, allows systems to transmit data onboard a thousand times faster than the space shuttle (1Mbit), Doppelbauer confirmed. As early as 2019, NASA, along with other countries' space agencies, defined "TTEthernet" as an open standard for onboard avionics for deep space applications and has also used this standard for space module tenders. Therefore, all modules must be 'TTEthernet' compatible. In the future, other spacecraft, carrier rockets or the planned NASA Gateway Space Station will be able to communicate with each other without any problems when "docking".
The first Magna technology aboard NASA
While TTTech has worked with NASA on numerous projects since 2000, the Magna Aerospace Division produced components for the NASA program for the first time. The company relied on technology developed for the fuel tank in the hydrogen-powered BMW Hydrogen 7 sedan for the SLS launch vehicle's pressure lines, which it supplied to Boeing.
Magna high-pressure lines to NASA's rocket liquid reservoirs
The so-called "pressure lines" are designed to maintain the necessary pressure in the huge fuel tanks of 2.8 million liters for liquid hydrogen and oxygen. "Tanks need a certain pressure to withstand the stresses that occur during the operation of the launch vehicle," explained Armin Scheinost, president of Magna Aerospace. He always compares it to a cola can: "If it is full and under pressure, you can stand on it and it will not be damaged. However, if it is empty and pressurized, it will be crushed."
In SLS, hydrogen and oxygen are returned to the respective tanks via pressure lines from Magna, thus ensuring the specified tank pressure. Scheinost explained to APA that some of the lines are on the outside of the missile and can be clearly seen as thin metal tubes on the outside of the tank. For legal reasons, the company is not allowed to provide any other details about pressure lines, such as length, volume, pressure, etc.
"Artemis I will definitely not be a one-way ticket to the Moon. On the contrary. The mission represents an important milestone for further space exploration, not only from a technical point of view, but also in international cooperation between NASA and the European Space Agency," reports Klaus Basener, Director General For FFG, about the event.
Austria "a sought-after partner for space missions"
For Bessner, these Austrian contributions are the "red-white-red rocket flag". This shows once again that "domestic space technology is internationally competitive and Austria is a desirable partner for space missions," said the managing director of the research promotion agency FFG with its space agency. "The impressive participation of Magna and TTTech builds especially on our long-term and consistently consistent technology strategies," Bassner told APA. The basis for this was laid with Austria's participation in the European Space Agency's electoral programs and associated funding from the National Space Programme.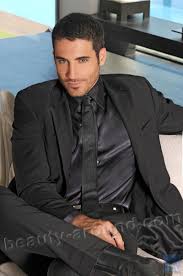 "Certified tv guru. Reader. Professional writer. Avid introvert. Extreme pop culture buff."