Extending the contract for another five years: In mid-2017, financial services provider Jung, DMS & Cie. In cooperation with Albatros Financial Solutions and Albatros Versicherungsdienste, a subsidiary of the Lufthansa Group. The Contracting Parties confirmed their cooperation in the future. The Munich subsidiary of the JDC Group continues to deal with the processing and brokerage of financial products.
The collaboration with Albatros five years ago was for Jung and DMS & Cie. Beginning as a platform service provider for financial and insurance sales in business processing for high profile clients and employee intermediaries. Since then, the JDC subsidiary has made its sales technology around its in-house broker management software ICRM and the Allesmeins app available to many employee brokers and clients from the banking and insurance sector.
IT service for financial service providers
JDC's main clients include, for example, the Ecclesia Group, Volkswagen Financial Services and Versicherungskammer Bayern, as well as the insurance companies Provincial, Gothaer and R + V. They either use ICRM and Allesmeins in sales as so-called white-label products, or they deliver systems Their IT with JDC platform technology. In addition to JDC's insurance services, Albatross also uses investment and finance communications and operations.
Jung, DMS & Cie. It is managed by CEO Sebastien Grabaire. It currently serves about 16,000 financial service providers in Germany and Austria as a service and technology platform. More than 12,000 products from nearly 1,000 providers in the fields of mutual funds, insurance, investments and finance are available to sales partners. Structured banking products such as certificates are added to the liability umbrella of the Austrian branch.
"Instead of tying their own capabilities to the increasingly complex requirements of management and IT, brokers of all types – especially affiliate brokers, banks, insurance companies, sales and larger brokers – will focus more on serving their clients in the future," predicts Christian Plessis, managing director of Albatross Solutions. Finance. "In collaboration with Jung, DMS & Cie. Made the right move early in 2017."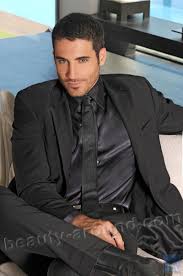 "Certified tv guru. Reader. Professional writer. Avid introvert. Extreme pop culture buff."