This Wednesday is the first NASA test flight It was launched around the Moon as part of the Artemis program. This is the next step in NASA's return to the Moon and is expected to pave the way for manned missions to Mars. An Austrian company is also on board. Rhino TTTech Its products are represented in the so-called avionics system. This is the "central nervous system" of the space capsule.
TTTech: Dirk Linzmeier has become the new CEO of the Viennese AutoTech unicorn
Artemis program to return humans to the moon
Dubbed Artemis I, the flight marked the first unmanned flight of the Orion spacecraft on the world's most powerful rocket, the Space Launch System. Orion circles the Moon to gather important data for the next crewed flight. Artemis' goal is to return humans to the Moon, most notably the first woman and first person of color, as well as to enable further space exploration to Mars. In addition to TTTech, Magna in Graz also supplied components for Orion.
"We are very pleased with the successful start of Artemis I and very proud to be one of only two Austrian companies on board. We have worked closely towards this goal for many years with our partners in the USA, Lockheed Martin and Honeywell, as well as NASA and also with Airbus For Defense, Aerospace and the European Space Agency (ESA).Artemis I is the first of three Artemis missions to use our products and build on Austrian technology and innovation," said Christian Fede, Senior Vice President, Aerospace Business Unit at TTTech.
Wiener TTTech Auto has secured a €250 million investment from Audi and Aptiv
TTTech components for safety-critical functions
TTTech Aerospace products form the basis for building the "TTEthernet" network. This system connects several independent sensors, computers and actuators. These components are responsible for many safety-critical functions, such as flight control or life support systems, as well as non-critical functions such as video communication. TTEthernet is intended to support data transmission within a space capsule. The system should also aid in interoperability with other spacecraft, launch vehicles, and the NASA Gateway space station.
TTTech Aerospace has been working with NASA and major US companies Honeywell and Lockheed Martin since 2006. Honeywell supplies the avionics system and Lockheed Martin is the prime contractor for Orion. TTTech Aerospace products are also used in the European Space Agency's European Service Unit. The service module provides the main thrust and power, but also stores fuel, water, oxygen and nitrogen.
The first successful test flight of NASA Orion took place in 2014. After that there was a series of tests and other modifications in preparation for the launch of Artemis I. After the completion of the first unmanned test flight, the first manned test flight should take place with Artemis II.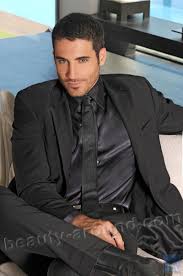 "Certified tv guru. Reader. Professional writer. Avid introvert. Extreme pop culture buff."