The major world fair Expo 2020 has been postponed due to the Covid-19 pandemic, which took place from October 1, 2021 to March 31, 2022 in Dubai, United Arab Emirates. Visitors have already gained a first impression of the construction of the exhibition center at the three entrance gates. Inspired by the traditional Arabic 'mashrabiya' architecture, the entrances constitute the jewel of surrealist architecture. The portals are visually and technically brilliant. It consists of a framework of lines that are interconnected by complex structures. This creates a geometric mesh pattern that transforms depending on the viewer's perspective and allows air and light to flow freely. In a special process, high-quality, paper-thin carbon and resin fibers were spun into filaments.
Transcendental play of light, shadow and space
In order to reveal the desired effect of the entrance gates, a transcendent play of light, shadow and space was necessary. Architect Asif Khan intended to convey a special symbolism to visitors to the exhibition. After passing through the gates, the fairground world opens, clearly emerging from the world of the present in front of the gates: the future with its infinite possibilities.
For this purpose, it was necessary to illuminate the entry gates of Expo 2020 which are 21 meters high, 30 meters long and 10.5 meters wide in a special way. Lighting manufacturer Vice, a longtime Tridonic customer, has worked with Scientecnic to achieve this goal. Vice has customized its Lightway 6 IP67 fixture to meet AECOM's lighting design requirements. This is how lighting design has been brought to life by AECOM lighting experts. A special set of optics achieved the lighting effect required for a discreet floor installation while at the same time meeting stringent lighting regulations. For this purpose, three lenses with different beam angles of five, eight and 16 degrees were combined and modified.
High light quality and color consistency
Vice designed the Lightway 6 IP67 indoor lamp not to dazzle pedestrians and provide vertical, horizontal and ambient lighting. Ranging from warm white to intense amber at sunset, bringing back the warmth of Dubai's natural light. The desired effect was ensured by a comprehensive series of tests using Syntechnics and the use of Tridonic's adjustable white DT8 LCA PRE Dali LED drivers. Pre-calibrated to ensure high light quality and color consistency. A total of 900 Lightway 6 luminaires are equipped with Tridonic drivers.
»The adjustable Dali Type 8 PRE LED white driver ensures a dynamic white transition between 3000K and amber with constant luminous intensity.", explained Jessica Farah, Deputy Technical Commercial Director. »Visitors will remember the special entry gates for Expo 2020 for a long time. This unique project would not have been possible without the valuable support of partners AECOM, Tridonic and Vice', added Samer MakledVice President of Scintechnic Lighting Solutions.
Sustainable lighting for 200 Expo restaurants
In addition to the entrance gates, Tridonic has also equipped other areas of Expo 2020 with innovative LED technology. This includes "eating at the fair". The term refers to about 200 restaurants and gastronomic facilities around the fairgrounds. Sustainability plays a special role in its operation. Because Expo 2020 is particularly committed to providing environmentally friendly resources and concepts. The impact must exceed the location and duration of six months from the event. The strategy should also inspire visitors to become part of the journey towards a more sustainable future.
Eating at Expo is also in keeping with this commitment to sustainability – especially since most restaurants will continue to operate after the World Expo is over. This also affects the concept of lighting. For example, "No Gray Area" – an important customer of Tridonic – had to ensure that the lighting design and materials for the restaurants meet the high sustainability requirements of Expo 2020. Therefore, the products used must be of the highest quality, and operate reliably. Extremely excellent after-sales service is provided.
Dimmable lights save energy
The most important requirement for Eat at Expo restaurants was the ability to dim the lights. This should create an atmospheric atmosphere while allowing for energy savings. That's why lights in restaurants have Tridonic's high-quality LCA Premium Dali LED drivers.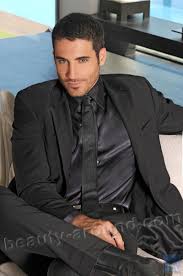 "Certified tv guru. Reader. Professional writer. Avid introvert. Extreme pop culture buff."