technology
Demonstration of fuel cell for power supply
Rolls-Royce is building a new fuel cell model to supply power. The company sees great potential in fuel cell technology to make a significant contribution to the energy transition.
Another new technology, the hydrogen fuel cell, is currently entering the Friedrichshafen plant of Rolls-Royce Energy Systems Division. A 250 kW demonstrator is currently being built there, with CO2 in the future2Free power systems are tested and provided to customers. "We are convinced that fuel cell technology will make a significant contribution to the successful energy transition. This is why Rolls-Royce is determined to be a pioneer in the use of this technology," says Andreas Schell, CEO of Rolls-Royce Power Systems.
Fuel cells are very efficient when they generate electricity using hydrogen and oxygen. When powered with pure hydrogen, it emits no emissions, only water vapor, low noise, low maintenance and does not cause any vibrations. The biggest positive point arises when hydrogen produced from renewable sources is used as fuel. Then the emission of pollutants and gases harmful to the climate together can be reduced to zero. In this way, fuel cells have tremendous potential to become an essential technology component for decarbonizing drive and power systems." Peter Rieger, President, Rolls-Royce Powerlab.
A lot has happened in the past few months at the Rolls-Royce Power Systems 1 plant in Friedrichshafen: the complex and investment-rich hydrogen infrastructure has been installed, and the container with four low-temperature PEM fuel cell modules has been created. But this required some preliminary work by engineers at different sites. The container was designed at the Bavarian works in Ruhstorf and Friedrichshafen, which for safety reasons provide two separate rooms for fuel cells and batteries as well as power electronics. The rooftop control, refrigeration and air conditioning system was developed, and the "drawers" enable a simple maintenance system with which individual units of the system can be replaced.
Rolls-Royce engineers have now tested their fuel cell module-based power systems on a test bench and are satisfied with the result. In the following steps, all four demonstrator modules are wired into the container and connected to the batteries and electrical circuit. The start-up is scheduled for the second half of 2021. -ARI-SMM
(ID: 47480448)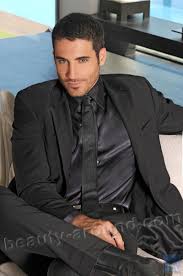 "Certified tv guru. Reader. Professional writer. Avid introvert. Extreme pop culture buff."