Safe, efficient and quiet
Product Report | 04/08/2021
With Buenos Aires UV-C, Norka launches a new UV-C air disinfection device that reduces the viral load indoors in a very quiet and safe way for people.
The principle of UV-C disinfection has been used successfully in ventilation systems, clean rooms, and hospitals for decades. As it was clear that aerosols play a critical role in the transmission of the SARS-CoV-2 coronavirus, those small coronavirus-laden droplets that spread indoors when breathing, speaking or coughing, and flexible and rapidly available solutions are now increasingly required, which can be used Without any problems in areas where the room air was not previously disinfected. These include, for example, waiting rooms in medical practices, classrooms, kindergartens, social and public rooms or small production rooms – generally rooms in which several people are present at the same time or one behind the other.
Air purification without UV chemicals
As a closed air disinfection and ozone-free device, Buenos Aires reliably neutralizes UV-C rays from within by means of UV-C rays with a wavelength of 253.7 nm to viruses, bacteria and fungi. To do this, the air is actively sucked in from one side, flows through the protected interior of the housing, where two powerful HNS 36W G13 lamps are located, and 99.99% of the time (LOG4) comes out of viruses and other pathogens. the other side. The room air is gradually disinfected by continuous suction and thus the virus concentration in the room is reduced.
Flexible use – quiet operation
The air purifier is available as a wall- or ceiling-mounted variant in two levels of performance – on the one hand with an air flow of 100 m3/h at a flow speed of approximately 1 m/s, and on the other hand in the more powerful variant with 180 m3/h at 75 m /sec approx. Using this, for example, the air in a room of 60 square meters can be purged to about 80% within 34 minutes.
With a maximum sound pressure level of 32 dB(A), the background noise is roughly the same as a computer fan or normal local background noise. The 100 m3/h machine cannot be heard at a noise level of only 20 dB(A) – it is so quiet that the ability of those present to focus is not impaired, whether it is in class, in exam situations or in a meeting .
Guaranteed reliable
In addition, Buenos Aires UV-C has other additional points, which TU Berlin confirmed in an expert opinion: "The device operates practically without maintenance and with continuous efficiency throughout the life of the lamp. This is an added advantage compared to systems with filters that must be changed frequently, where viruses are not deactivated, but only detected," the evaluators emphasized in their final judgment:Due to the high energy of the 4.88V photons that are effective in the interior of the device, the system can also be used for general internal disinfection purposes of viruses, bacteria and fungal spores; So in all likelihood also against the SARS-CoV-2 mutations that have already appeared or are starting to appear today.«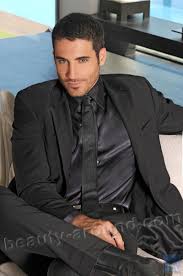 "Certified tv guru. Reader. Professional writer. Avid introvert. Extreme pop culture buff."