Berlin – Ten years after the introduction of DAB + digital radio in Germany, more than ten million households in Germany were equipped with a suitable receiver. This means that more than a quarter of households can now listen to radio via digital reception, as announced by Germany's digital broadcasting office on the anniversary of the start of broadcasting at the beginning of August 2011. Exact figures for 2021 will be published in September in the Digitization Report for media companies.
DAB + is the second attempt to digitize radio in Germany: the first attempts to digitize in the 1990s through digital audio broadcasting (DAB) hardly convince people in Germany, also because these stations can only be heard on the previously available DAB radio. Decent quality via VHF. Therefore, digital radio has swung for years. Enhanced DAB+ technology was only introduced at IFA 2011 at the Committee's urging to determine the Financial Requirements for Broadcasters (KEF). DAB + uses the innovative AAC encoding method, which was developed by the Fraunhofer Institute and is now used worldwide for music services such as iTunes and Spotify, for example.
With increased range and lower technical transmission costs compared to VHF, DAB + is also increasingly becoming of interest to private broadcasting stations. The second national platform ("Bundesmux") is operated by the federation "Antenne Deutschland". The Minister of State for Digital in the Federal Chancellery, Dorothy Barr (CSU), also noted the national marketing opportunities for private radio: "The federal government can provide support within its scope of responsibility for frequency policy and bring together actors from the federal government, federal states and the media."
Digitalradio Büro Deutschland, a joint initiative of ARD, Deutschlandradio, private broadcasters, device manufacturers and network operators, has indicated that DAB+ is the most environmentally friendly and sustainable form of radio due to its low energy consumption.
Thanks to a technical innovation by the Fraunhofer Institute, DAB+ can now become an important factor in civil protection: with the help of the "electronic warning function" (EWF), DAB+ radios are intended to enable residents to be quickly and reliably warned in the event of a disaster. Then, it is said, ARD and Deutschlandradios radio programs are required or even obligated to convey information – depending on the extent of the risk.
"DAB + is purely digital, which means that we can transmit not only sound, but also a lot of additional information. Among other things, we can also send playback commands," explained Olaf Kurti of the Fraunhofer Institute for Integrated Circuits in Erlangen, who helped develop DAB + , on the Deutschlandfunk website.
However, before DAB + replaces FM, there are still questions to be clarified. It's about when the last dead spots will close. And energy consumption is also an important aspect. Most modern devices have a standby function. This means that in the event of a power outage, the battery will also be required when the device is turned off. Battery powered radios can be turned off completely.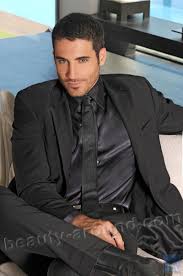 "Certified tv guru. Reader. Professional writer. Avid introvert. Extreme pop culture buff."