Could Russia's Covid-19 Vaccine Transmit Another Disease? This is what the Brazilian Health Agency (Anvisa), which opposes the use of Sputnik V on its territory, suspects. "We will never allow millions of Brazilians to be exposed to products without proper checks of quality, safety and efficacy or, at least, in the face of the dangerous situation we are in, of a positive relationship between risks and benefits."Said Antonio Barra Torres, president of Anvisa.
Russia condemns a political decision. "Anvisa's delays in approving Sputnik V are unfortunately political in nature and have nothing to do with access to information or science."We read on the account Russian vaccine on Twitter.
Sputnik V is already used in many countries, besides Russia, such as Mexico, Argentina or Venezuela. On the other hand, it has not been approved by the health agencies of the European Union (EMA) and the United States (FDA).
Submit Uploaded by Anvisa Details of what the regulator criticizes for the Russian vaccine. This is not an easy task. To understand, you need to know how this vaccine works. Sputnik V, like Johnson & Johnson or AstraZeneca, is using another virus as a way to bring the genetic material for Sars-Cov-2 – responsible for Covid-19 – into the human body. It is an adenovirus, and it is a common virus that causes the common cold. Usually, to make a vaccine, this virus is inactivated: some of the genes necessary for its reproduction are removed. Additionally, Sars-Cov-2 specific genes have been added to it.
Thus, the adenovirus is able to infect a human cell and make it produce specific Sars-Cov-2 proteins that the immune system recognizes. But it is unable to multiply, go and infect other cells.
Tests by Anvisa revealed that, in some of the samples, it was an adenovirus "Able to replicate", So that it was still able to reproduce once it was injected into the body. Faced with this problem, American virologist Angela Rasmussen believes, On Twitter, Brazil is right to refuse to use this vaccine even though adenovirus infection is generally benign. These results "Asking questions about the safety of the manufacturing process" She added to Agence France-Presse. This may be a problem of quality control, not an issue inherent in the technology used.
"Fake news" of the Russian aesthetic lab
At the start of the month, it was Slovakia that expressed doubts about this vaccine. "The vaccine batches [Spoutnik V] They are used in preclinical tests and clinical studies published in the journal Lancet They do not have the same characteristics and characteristics as those imported into Slovakia 'The National Institute for Drug Control said in a statement sent to Agence France-Presse. A month ago, Mary Paul Kenny made it clear Release That the approval of the Sputnik V by the EMA was taking time because the manufacturers "The use of many different subcontractors, which makes it difficult to coordinate vaccine production.". Obviously, not all subcontractors will be able to guarantee the same quality of production.
The Russian laboratory aesthetically does not recognize the problem and prefers to talk about it 'Fake news'. The position that American chemist Derek Lowe regretted in A. Blog note to Science MagazineThey are asked to act As Responsible Drug Developers: Address problems directly and transparently and work towards a solution.. Lab claims "Continue to work with the Brazilian states". Seven of them appealed to the Federal Supreme Court to this decision.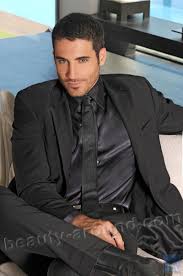 "Certified tv guru. Reader. Professional writer. Avid introvert. Extreme pop culture buff."