Weiherhammer. The Lars and Christian Engel Foundation (LUCE) and the Intercompany Training Center East Bavaria (ÜBZO) presented their innovative educational projects at this year's LEARNTEC trade fair and GameDays.
The Games Days were hosted by TU Darmstadt, during which the LUCE Foundation presented a total of three exhibitions and lectures in collaboration with the ÜBZO. Participants were able to immerse themselves in the world of innovations and inspire their senses with the latest developments in the field of education. the LEARNTECAn international conference fair for vocational training, learning and information technology, it provided the ideal stage for presenting projects to a wide audience.
Digital twins in professional training
The InnoVET ABBO Project – Insight into the LUMIS Virtual Campus
Serious professional training games
These keynotes showed how technology and fun learning can change the educational landscape in the long run.
Corrugated Services Game – An Innovative Educational Tool
A highlight was the introduction of Corrugated, a serious corrugated board game being developed as part of SG4BB. This game is an example of the exciting world of serious games that has the power to change professional education forever.
LUMIS Virtual Campus – A Digital Education Oasis
The LUMIS Virtual Campus, designed as a platform for innovative educational experiences, was introduced as part of ABBO. Attendees liked the seamless integration of technology and learning. Not only can the vision be shared, but also the future possibilities of virtual learning can be experienced closely.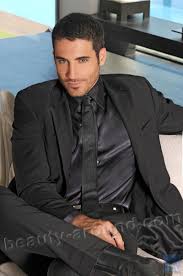 "Certified tv guru. Reader. Professional writer. Avid introvert. Extreme pop culture buff."