Expedia Group is providing airlines with new sources of income through its model technology for a faster exit from the crisis
MUNICH / SITTLE / WASHINGTON – April 28, 2021 – In the wake of the COVID-19 pandemic, Expedia Group is opening new sources of income for airlines, particularly in the form of its prototype technology. This gives travelers the option to add accommodation or rent a car to their travel booking.
The technology from EPS (Expedia Partner Solutions) is easy to integrate and enables airlines to sell additional travel products such as hotels or car rentals on their website. Airlines are given access to the Expedia Group's global offering. As part of this, full-service reservations can be offered so that passengers can book individual travel components on the airline's website. This enables airlines to increase their sales.
The travel industry is on the rise. Therefore airlines must provide comprehensive reservation experiences in order to retain customers in the long term. Travel suppliers also have the option to integrate their loyalty programs with technology and implement smart marketing strategies to drive growth. In the event of problems, travelers can decide which channel to use to seek help: Both face-to-face conversations with employees and virtual assistants are available all over the world.
An American airline decided to take this step in May 2020 and is already taking advantage of the benefits of the solution in order to be able to offer customers a more diverse range of products after the first wave of the pandemic. In the first four weeks after the cross-selling function was introduced, the airline recorded an increase in the number of customers adding a discounted hotel offer to their flight by 40% compared to the last four weeks before applying – despite the fact that worldwide booking volumes have already collapsed into this time.
Expedia Group data recently showed that travelers who book multi-component trips or package tours on Expedia Group sites are generally more valuable customers: Pre-pandemic statistics show that they are more likely to book early in advance, more likely to international destinations and thus more likely to spend More money from travelers who stay in Germany.
Prototype technology was already available to partner airlines before the pandemic. However, it has become more important since the first outbreak of COVID-19 last year. The latest industry studies show that as of January this year, airlines in the United States were operating at 55-65% of capacity for the same period last year. (1)
Thus the cross-sell technique helps airlines to generate more demand when it is most needed.
(1) Phocuswright: Global Air Trends Report, January 2021
Overall, EPS posted a 15% increase in airline + hotel reservations via B2B technology solutions (model for Expedia partners and EPS Rapid API) in February 2021 compared to February 2020: a clear sign that, despite the tough time for the industry, it offers potential To grow.
Julie Keys, Vice President of Global Air Partnerships, Expedia Group, said: "We are always keen to create new growth opportunities for our travel partners, so we are excited that airlines are now easily able to sell travel supplement products and thus increase their sales. Currently, it is critical that airlines use new and innovative opportunities to generate more profits again. The success we are seeing with partners who are already using this technology is very encouraging. We will continue to support them. "
The innovative solution is another example of how Expedia Group is providing support and solutions to travel industry partners in these times of uncertainty. This includes, for example, developing new tools such as one-click cancellation, with which multiple flight cancellations can be processed simultaneously, or self-service tools such as a virtual assistant that travelers can use to quickly manage their reservation if needed. The fact that partner airlines can display their cleaning and safety procedures on the Expedia Group site is also an important factor here.
If you want to know more, click Here.
Information about the Expedia group
The Expedia Group Companies, Inc. (NASDAQ: EXPE) Travel for everyone, anywhere in the world, through their global platform. We strongly believe that travel can do a lot of good. We offer people the opportunity to see the world through new eyes and create lasting connections. We provide industry-leading technology solutions to the growth and success of our partners while creating unforgettable moments for travelers. The Expedia Group family of brands includes: Expedia®, Hotels.com®, Expedia® Partner Solutions, Vrbo®, Egencia®, trivago®, Orbitz®, Travelocity®, Hotwire® and Wotif® , Ebookers®, CheapTickets®, Expedia Group ™ Media Solutions, Expedia Local Expert®, CarRentals.com ™, and Expedia Cruises ™.
About Expedia Partner Solutions
Expedia® Partner Solutions (EPS) provides travel to partners around the world. We strongly believe that travel can do a lot of good. We support our partners in providing travelers with unforgettable experiences and creating lasting connections. We provide industry-leading technology solutions to help our partners – leading airlines, brands, travel agencies and thousands more – grow with our versatile API, online templates and powerful employee tools. Twitter Linkedin
© 2021 Expedia, Inc. all rights are save.
Expedia is a registered trademark of Expedia, Inc. In the United States and / or other countries. Other trademarks are the property of their respective owners.
Company contact
Expedia Group
Silk Warneck-Rum
Bauerstrasse 34
80796 Munich
089-28 70 230-0
[email protected]
http://www.kprn.de
Inform me
KPRN Network GmbH
Silk Warneck-Rum
Bauerstrasse 34
80796 Munich
+ 49-89-28 70230-0
[email protected]
http://www.kprn.de
Image source: (c) Expedia Group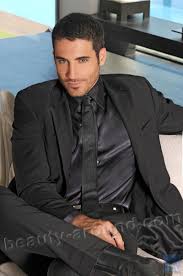 "Certified tv guru. Reader. Professional writer. Avid introvert. Extreme pop culture buff."