A US intelligence report on UFO sightings will be released soon. Several incidents remain unresolved. What do you expect from the report.
Washington, DC – Tensions in the United States are rising. A report on unexplained phenomena in US airspace is due to be submitted to Congress by June 25. The report was prepared by US intelligence services, based primarily on observations from the military, including US Navy pilots. They want to regularly observe objects at supersonic speeds at an altitude of several thousand meters. The content of classified documents became known even before the report became publicly available.
USA: UFO report shortly before release
According to the New York Times, citing senior government officials, US intelligence agencies have found no evidence that the sights are alien spaceships or technology. However, this possibility is not excluded and a predominant part of UFO sightings cannot be explained.
In the vast majority of the more than 120 incidents reported in the past two decades, neither the military nor US technology was involved. The fact that Navy pilots have seen something inside that the government should have kept a secret, is ruled out.
Space Newsletter
Sun, Moon, stars, planets, black holes, rockets, satellites – with the FR Newsletter on Astronomy and Space Travel, you won't miss any current news.
This is the only meaningful finding that can be extracted from the documents. Above all, it is argued that the phenomena observed in the air are difficult to explain, in particular the rapid acceleration of objects and their ability to quickly change direction and dive. The possible interpretation of a weather balloon cannot be applied in all cases due to changes in wind speed.
Many UFO sightings in the United States remain unexplained
The possible involvement of foreign military personnel was also investigated. The intelligence service is said to attribute at least some of the cases to the experimental technology of American competitors – perhaps from Russia or China. A government official immediately knew that it was not about American technologies. He was concerned that either Russia or China would test hypersonic aircraft. That would have left American research behind.
Only through pressure from members of Congress did the Pentagon and secret services decide to recognize the viewer as a potential security risk. According to Michael Waltz, a Republican MP, the briefings gave him the impression that "nobody knows what to do." "It's annoying," Waltz told CNN. "Is it extraterrestrial life, or do our adversaries or anyone else have capabilities beyond anything we understand, pursue, or encounter? Either way, it's really bad." Pilots reported seeing missiles without a visible motor or shaft. They climb to altitudes of up to 30,000 feet (9,144 kilometers) and reach supersonic speeds.
"These things have been there all day," said Lt. Ryan Graves, pilot of the F/A-18F Super Hornet. As quickly as he and the other pilots noted, "Twelve hours in the air – 11 hours more than we expected." Some scenes were videotaped. One from 2015 shows an object hurtling over the ocean at high speed while pilots wonder what they're actually seeing يرون
USA: Secret Service does not want aliens to be ruled out after UFO sightings
Former US President Barack Obama managed to increase public interest by appearing on a talk show. "The truth is that there are recordings of objects in the sky that we don't know exactly," he said on "The Late Late Show" with James Corden. The trajectories and movements of mysterious objects cannot be accurately explained, they are faster and more maneuverable than anything found in the US military. "We really have to know what this is," Obama said.
One cannot expect clear results from the UFO report. Even those expecting confirmation of extraterrestrial life will likely be disappointed. Former astronaut Chris Hadfield spoke in light of the emerging space hype – calling it "the height of stupidity". (Lucas Rugala)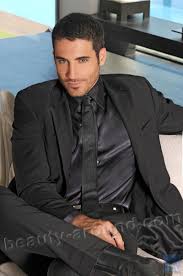 "Certified tv guru. Reader. Professional writer. Avid introvert. Extreme pop culture buff."