How is artificial intelligence changing the business world? Christian Schatz, CFO, Microsoft Germany, provided an overview of the economic impact of technology, Microsoft's journey, and opportunities for the future. However, companies should not only invest in technology.
Economic impact of artificial intelligence
The digital revolution is having a significant impact on global GDP. Not only are AI tools used for tasks like code review, but they are now impacting and transforming industries and operations to an unprecedented extent. While it used to take years for technology development to make significant progress, Schatz has shown that modern AI innovations are being used by millions within months. Schatz also emphasized the real "impact" of AI and cited examples such as achieving human parity in object recognition and evolving toward question answering within a few years.
Microsoft's AI journey
Microsoft focused on gaining efficiencies in end-to-end processes, as shown in the procure-to-pay example, where transaction costs were significantly reduced. Sales growth at Microsoft was previously tied to relative growth in the number of employees, but technology in recent years can now replace this need. This has been achieved through investments in technology and culture. Schatz stressed that real changes can only be achieved if institutional processes as well as company culture are adapted accordingly.
Practical applications of artificial intelligence at Microsoft
As a specific example, Schatz cited a "prediction" tool developed using machine learning. While the AI ​​only had a 4.5% deviation between actual and expected, it took 50% less time than traditional methods. Despite its superiority, AI was initially met with resistance, underscoring the need to clearly communicate its added value to the user.
The path to AI integration
For companies looking to integrate AI into their operations, Schatz recommended a five-step approach:
Flexibility and constant readiness for change,
continuous learning,
Building a solid database,
Improving processes and
Targeted AI integration.
For Microsoft, generative AI is the focus of its current research and development work.
Companies also need to invest in people
Christian Schatz provided a comprehensive perspective on the rapid development and impact of AI in the modern business world. While the technological progress in terms of achieving efficiency is impressive, it emphasized the importance of culture and user acceptance. For companies, this means investing in both technology and people to realize the full potential of AI. Financial leaders and companies who recognize opportunities and adapt to the ever-changing technology landscape will be at the forefront in the next decade.
Also on the topic: ChatGPT & Co.: Fundamentals, potentials and requirements of artificial intelligence in surveillance and finance
To the WHU campus for control in 2024
This year's WHU Campus Observation was held on September 8, 2023 at the Valendar Campus. The speakers addressed the question of how digital transformation, new technologies and new management approaches will shape the future of control in different ways. About 150 participants attended the event.
The 18th WHU Campus Observation will be held on September 6, 2024 It was held on the WHU campus in Valendar.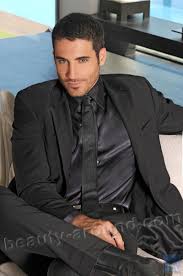 "Certified tv guru. Reader. Professional writer. Avid introvert. Extreme pop culture buff."