If a streamer has been banned on Twitch, he does not yet have any clues as to the reasons for this. Going forward, Twitch would like to provide more information.
If you use social media or even make money on different platforms, you definitely don't want to be banned. But it's often more annoying than time-bound bans when it's not at all clear to you what they were blocked for in the first place. Twitch has also often left Streamer in the dark about why his account was banned. But that's about to change, like the company recently announced.
🛡️ Starting today, enforcement notices sent to suspended users will include the name of the content and the date of the violation to ensure they have better clarity about the content being acted on. pic.twitter.com/aAnrdEZoyi

– Twitch support (TwitchSupport) August 9, 2021
On Twitter, Twitch said that players will now receive a notification listing when the guidelines were violated and what the name of the stream is. This at least gives the streamers more clues as to what he might have done wrong. However, sufferers may still be confused. After all, the broadcast can take several hours and Twitch does not explain which part violated the guidelines.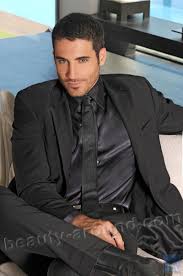 "Certified tv guru. Reader. Professional writer. Avid introvert. Extreme pop culture buff."