Yamaha patents the use of radar sensors
for radar based assistance systems
After manufacturers BMW, Ducati, KTM and Kawasaki, it appears Yamaha is now also working on radar-based assistance systems for motorcycles. At least that's what the current patent suggests.
The introduction of modern assistance systems into motorcycles can no longer be stopped. BMW, KTM and Ducati already have radar-based systems on offer, and Kawasaki and the Piaggio Group have announced these systems for their Vespa, Aprilia and Moto Guzzi brands.
A patent has now been published in Japan which indicates that Yamaha is also working with this technology. Like competitors, the new assistants rely on radar sensors at the front and rear. They monitor the area around the machine and feed their information to the onboard computer. If a potential collision is detected, a warning is issued. Adaptive cruise control can also be built on it.
Rearview mirror warning notices
New in Yamaha's patent is the way warnings and information are displayed. The Japanese do not use the cockpit instrument for this, but instead use the mirror surfaces of the rearview mirrors. Behind the semi-transparent glasses, Yamaha has placed a small screen that can be used to display different icons – depending on what it is to be warned about. In addition, the upper edges of the mirror are equipped with small LED lights that can emit more warning signals of different colors.
In addition, information about the communication between the car and the vehicle must subsequently appear in the mirror screens.
opinion poll
Read more

conclusion
Yamaha also appears to be working on radar-based assistance systems. The Japanese want the corresponding warning notices to be displayed in and on the rear-view mirrors.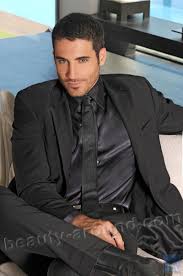 "Certified tv guru. Reader. Professional writer. Avid introvert. Extreme pop culture buff."