Shutterstock.com/Ashalatha
Shutterstock.com/Ashalatha
Microservice, API first, and headless cloud-based solutions are a modern way to engineer online stores. However, not all manufacturers of store solutions unconditionally follow this trend – for good reason.
Rarely is any other technical approach traded as highly as trading solutions based on MACH's four principles. MACH stands for "microservice", "API first", "cloud original" and "headless". Providers such as Spryker, Shopify, and Commercetools in particular are pursuing this new approach, which allows the commerce system to be aggregated from various components, including those from third-party providers. An important step here is to separate the backend from the front end in order to be able to more flexibly route store data to different output channels.
On the other hand, there are the traditional commerce apps that stand alone and provide all the necessary store functions. These so-called monolithic systems have the advantage that they offer everything pre-packaged from a single source. Development efforts are limited. In particular, retailers who do not have the resources to design the complex for different frontends or for whom a standard store is well suited due to their business model can benefit from these systems. Because the manufacturers of these systems are also adapting to technological developments – but only to the extent that they consider appropriate for their target group.
Shopware 6 follows API-first approach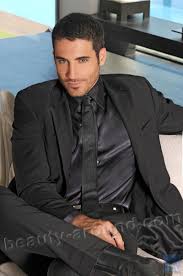 "Certified tv guru. Reader. Professional writer. Avid introvert. Extreme pop culture buff."