Many call center workers struggle with outdated technology. This leads to inaccuracies, long response times, and customer frustration. More than half of service agents in call centers misspelled requests from customers when they call. These are the results of a recent study conducted by Pegasystems.
The survey showed that old technologies in particular cause major problems for call center workers. The result is frustration on both sides: for employees as well as for customers.
The investigation identified the following as the most serious problems:
Inaccurate information
Only half of respondents (51%) trust that when customer information is manually entered into their systems, it is captured correctly. Nearly two-thirds (64%) are distracted when collecting customer information and cannot understand their customers' concerns as a result. For more than a third of this group, this is the case often or consistently.
Long response times
For nearly 40% of respondents, slow resolution of problems is the biggest cause of customer frustration. More than half (54%) cited the need to switch between different applications when entering customer information as a reason for delays. A similar number (51%) slow down their systems when looking for customer information. Half of the respondents take between 10 and 30 minutes to answer a simple daily customer inquiry.
lack of know-how
More than half of respondents (51%) do not feel trained enough to be the voice of their organization. Nearly half (43%) do not feel well prepared to conduct research in the areas of knowledge needed to answer customer questions. More than one in three respondents (36%) also cited a lack of training as the reason for the second biggest factor of customer frustration: not getting the best and most sympathetic answers to their inquiries.
The vast majority of respondents are convinced that new technologies will make their work much easier. 83% would like all their apps to be available on one screen. 76% would like to stop copying information back and forth between different systems.
69% would like it if they no longer had to fill out forms manually. 87% would make life easier if they had immediate access to knowledge centers they could use to answer customer questions quickly and directly.
"It wasn't important for companies that their customer service representatives were true brand ambassadors. Customers now naturally expect prompt, contextual and emotional answers," said Florian Lauck-Wanderlich, Head of Project Delivery at Pegasystems.
"Businesses need to respond by empowering call center workers with the right technology. Otherwise, they risk being left behind."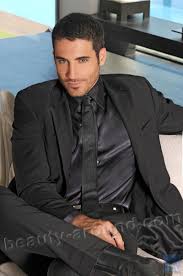 "Certified tv guru. Reader. Professional writer. Avid introvert. Extreme pop culture buff."