Definition of
What is Weightless (LPWAN)?
Weightless is an open LPWAN standard for energy-efficient wireless networking for peripheral devices over long distances. It is specifically designed for Internet of Things (IoT) applications and operates in the licensed and unlicensed frequency bands. Devices supporting the standard have been available since around 2017. There are now many networks and applications for the technology around the world.
Weightless is the name of the open standard LPWAN (Low Power Wide Area Network). It was originally composed of the three specifications Weightless-N (unidirectional narrow band technology), Weightless-P (two-way narrow band technology for licensed and unlicensed frequency bands) and Weightless-W (for use of free TV frequencies).
Today, the standard developed from the P specification is referred to as weightless only. It is designed for energy-efficient wireless networking of Internet of Things (IoT) objects over long distances. The development of the technology is being pushed forward by the Weightless Alliance, a global non-profit organization that grew out of the Weightless SIG (Special Interest Group). Compatible products and devices for base stations and stations have been around since about 2017. Thousands of terminals can connect to a single base station. Base stations are connected to the Internet or to a private network.
LPWAN Basic Requirements
Weightless is a low-power wide area network (LPWAN) standard. LPWAN technologies also include LoRaWAN, Sigfox, LTE-M, RPMA, Wi-Fi HaLow and many more. Typical requirements for an LPWAN are energy-efficient wireless networks over long distances, low hardware and software resource requirements on the end device side, and support for a large number of networked devices. As far as data rates are concerned, a few 100 bit/s to a few 100 kbit/s per end device is often enough for LPWAN networks. Devices equipped with batteries or rechargeable batteries should be able to operate for several years without changing the battery.
Technical characteristics of weightlessness
The technical characteristics of Communication with Weightless are:
Bridging distances from a few meters to ten kilometers (two kilometers in urban environments)
Two-way communication capability
Guarantee of performance and reliability
Only a few microamps of quiet power consumption
Transmission data rates from 0.625 to 100 kbit/s
Downlink data rates from 6.25 to 100 kbit/s
Supported frequency bands: ISM bands 868MHz, 915MHz, etc
Downlink channel bandwidth: 12.5 kHz or 100 kHz
Transmission channel bandwidth: 12.5 kHz sub-channels
Support authentication and encryption
Over-the-air firmware updates capability (over-the-air updates)
(ID: 48091857)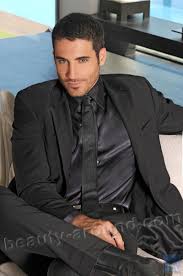 "Certified tv guru. Reader. Professional writer. Avid introvert. Extreme pop culture buff."