VOECKLABRUCK. With 'Unused Word' and 'DJ Hoppetosse', the outdoor studio of Freies Radio Salzkammergut (FRS), better known as 'Radionest', celebrates its twelfth anniversary with Otelo Vöcklabruck. On Saturday, May 7, to celebrate this anniversary there will be a birthday party that includes a live concert and a DJ set.
With her solo project "The Unused Word", musician and composer Anna Schauberger switches between hip-hop and soul. Shimmering electronic sounds meet captivating melodies and the clear Schauberger sound. The artist produces and composes everything herself, and on her album "Undanger," released last fall, she offers tracks that invite you to dive in as much as they invite you to delve into it. After the live concert of "The Unused Word," the Christmas party can continue to the smooth "DJ Hoppetosse." The DJ is known to many FRS listeners – he has been organizing the regular show "Im Hörnest mit Ernest" live from Vöcklabrucker Radionest for over five years.
In 2010 FRS outdoor studio was founded. From the start, there has been a collaboration with Vöcklabrucker Otelo, which is particularly distinguished by its interest in free media, sustainability, open devices and regional community processes – ideal conditions for a fruitful partnership between both initiatives. First located in Alte Landesmusikschule Vöcklabruck, the Otelo and FRS-Radionest have had a new roof over their heads since 2017 at OKH Vöcklabruck. A Christmas party will be held there as well. A great opportunity to get to know Otelo and Freies Radio Salzkammergut better and celebrate together.
At 8 p.m., admission begins by voluntary donation. Since the event is run as a "green event", the organizers require you to arrive in a climate-friendly way by bike or public transportation.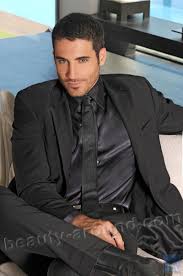 "Certified tv guru. Reader. Professional writer. Avid introvert. Extreme pop culture buff."